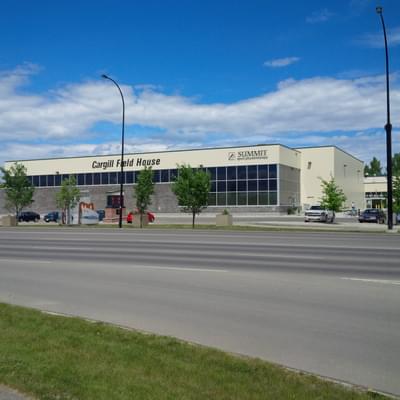 Bob Snodgrass Recreational Complex (BSRC)
Discover a world of activities at our amazing facility! From hockey and swimming to yoga and pickleball, we offer a diverse range of options to keep you healthy and active. Our dedicated team of professional instructors will guide you through fun programs and classes that are sure to inspire.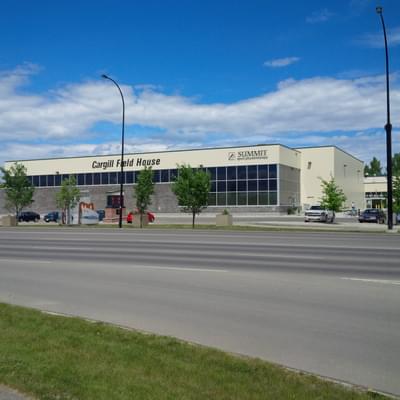 Bob Snodgrass Recreation Complex (BSRC)
Welcome to the Bob Snodgrass Recreation Complex! We are delighted to provide you with schedules, admission information, membership rates, and more. If you're unable to locate what you need, please don't hesitate to give us a call! Our dedicated Customer Service team is eager to assist you.
The Bob Snodgrass Recreation Complex is located at 228 12 Avenue S.E. and offers a 25-meter swimming pool with a hot tub and sauna, two ice arenas, and concession, and is home to the Highwood Curling Club.
Residents and visitors will have access to the High River Concession when attending the Bob Snodgrass Recreation Complex.
To book a recreational facility, visit us here (Booking a Recreational Facility)
Spring Hours (May 1 - Sept. 4):

Monday: 6:00 am - 10:00 pm
Tuesday: 6:00 am - 10:00 pm
Wednesday: 6:00 am - 10:00 pm
Thursday: 6:00 am - 10:00 pm
Friday: 6:00 am - 10:00 pm
Saturday: 9:00 am - 5:30 pm
Sunday: 9:00 am - 5:30 pm

Winter Hours (Sept.5 - April 30):

Monday: 6:00 am - 10:00 pm
Tuesday: 6:00 am - 10:00 pm
Wednesday: 6:00 am - 10:00 pm
Thursday: 6:00 am - 10:00 pm
Friday: 6:00 am - 10:00 pm
Saturday: 6:00 am - 10:00 pm
Sunday: 6:00 am - 10:00 pm
What Does the BSRC Offer
Aquatics
The Aquatics Centre features a 6-lane 25-meter pool with a 1m diving board, Tarzan rope, tot slide, hot tub and a cedar sauna (no steam). For the leisure swimmer, we supply lifejackets, baby floaties, toys and mats for play. Did you know we also have an outdoor spray park? Open for the summer; the Spray Park is a great way to cool off on a hot day!
Cargill Field House
The Cargill Field House boasts over 33,000 sq. ft. of space within the recreation complex. The facility includes a two-lane walking track, spectator seating for 200 people, a meeting room, and a playing surface designed to accommodate a variety of sports, such as soccer, pickleball, lacrosse, basketball, volleyball and badminton.
Walking Track
Get ready for some walking excitement at the Cargill Field House! This amazing facility boasts a spacious two-lane walking track that's perfect for fitness enthusiasts and casual strollers alike. The Field House also features seating for up to 200 spectators, ensuring a lively and thrilling atmosphere for all the action.
Large Arena
This Bob Snodgrass facility offers a 200′ x 85′ artificial ice surface that sets the stage for thrilling displays of skill and grace. As you soak in the excitement, you'll find yourself surrounded by a welcoming atmosphere, with seating available for up to 700 spectators.
Small Arena
In addition to the large arena, we also have a convenient practice arena measuring 145′ x 56′ designed for those looking to refine their skating abilities. The practice area also includes a cozy viewing section with space for up to 30 spectators.
Studio A & B, Field House Meeting Room:
We've got you covered with three fantastic meeting spaces that are perfect for all kinds of gatherings. Whether you're organizing a club meeting, hosting a fitness session, or throwing a memorable birthday party, our versatile spaces are ready to accommodate your needs. With ample room and flexible setups, you can bring your ideas to life and create a comfortable and enjoyable atmosphere for everyone involved.
Front Desk Pro-shop:
Gear up for your recreational needs at our pro shop! Whether you're in need of a sleek swimsuit to make a stylish splash or waterproof diapers to keep your little ones comfortable during water workouts, we've got you covered. With our well-stocked pro shop, you'll find everything you need to enhance your recreational journey.
Curling & Shuffleboard:
The BSRC runs four sheets of ice at the back of the facility. Contact us for availability and bookings.
---
We're here to help, contact us!
228 - 12 Ave SE High River, Alberta
parksandrec@highriver.ca
403-652-4042
Facebook
Maps
Subscribe to the Town Crier!
COVID-19 Information
Report a Concern
Sign Up for Parks and Rec Newsletter
Frequently Requested and Environmental Bylaws
Sign Up for Play Parks and Rec Day Camp Updates!