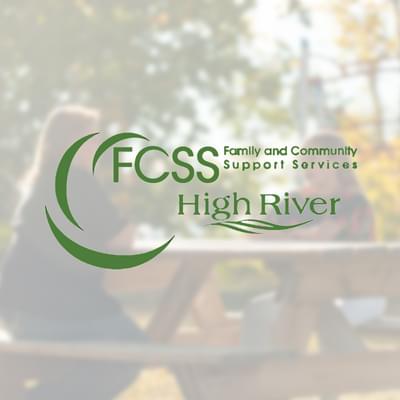 Family and Community Support Services
Whether you are looking for information or support, FCSS helps connect you to the resources available through FCSS and other community and Government programs.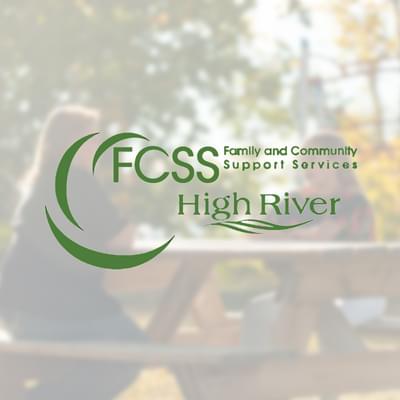 The Town of High River's FCSS helps connect people with resources to help with food and essentials, senior supports, health and mental wellness, financial assistance, housing and more.
Family and Community Support Services (FCSS) is a partnership between the Province and Town of High River, developing locally driven preventive social initiatives to enhance the well-being of individuals, families and communities.
FCSS offers a variety of services, including the following:

Support with Government Forms and Agencies
Connections to Resources
Fax Services
Commissioning
EI/CERB Support and Application Assistance: Please call our TEMPORARY EI Support line 403-336-9772 and leave a message.
Check out our Resource Guide for more information.
Current Programs and Services
Volunteer Income Tax Program
Through the Community Volunteer Income Tax Program, community organizations host free tax clinics where volunteers file tax returns for eligible people. FCSS is a CVIPT location.
You may qualify if your income is within the eligible limits and is not business income.

Community Access Program (CAP)
The Community Access Program (CAP) provides discounts on many Town programs, activities and support services to residents that meet specified household income requirements.
Community Access Program Brochure
CAP Card holders are eligible for:
50% off all programs offered in the Town of High River Community Program Guide (day camps excluded)
50% off admissions to the Bob Snodgrass Recreation Complex and Cargill Field House
FCSS Volunteer Income Tax Program
High River Library Card
To qualify for this year's CAP card, you must live in High River and your annual household net income (line 150 on Notice of Assessment) will determine how many people in your family are covered.
How to apply
Cards expire June 30 of each year. Applications can be made at the FCSS Office in the Charles Clark Medical Centre (101 – 303 9 Avenue S.W.). Please bring a proof of residency, ID for household members, and proof of income.
FCSS Community Grant Program
Every year, High River's FCSS provides grants to community organizations through funding from the Province of Alberta and the Town of High River.
Learn more about funding opportunities.
Support with Government Forms and Agencies
CPP (Canadian Pension Plan)
OAS (Old Age Security)
GIS (Guaranteed Income Supplement)
Alberta Seniors Financial Benefit
AISH (Assured Income for the Severely Handicapped)
CPPD (Canada Pension Plan Disability)
Alberta Works Income Support
+ More
Connections to Resources
Financial Resources
Food Resources
Health Resources
Housing Resources
Mental Health Resources
+ More
Commissioning
Please bring valid photo ID with you, along with your documents that have not been signed.
EI (Employment Insurance) Support
We can help you apply for EI and navigate their system.
Seniors Supports
Seniors Independent Living (SIL) Assistance Program
The Seniors Independent Living (SIL) Assistance Program is offered through the Town of High River's FCSS. The program is designed to support seniors wishing to remain in their own homes for as long as possible. FCSS subsidizes up to 70% of the contracted service fee and the remaining portion is paid by the resident

Subsidized Services for Seniors
Housekeeping
Eligible seniors receive two hours of housekeeping every two weeks
Heavy housekeeping is available once a year
FCSS contracts local house cleaning companies to provide housekeeping. Staff are trained, bondable, and insured
Transportation
Subsidized transportation for medical appointments is available for eligible seniors. Contact us to find out more information
Transportation is provided by taxi or Handi-bus and is subject to availability
One week notice is required
Here to help: Transportation services are determined at the discretion of FCSS staff . To learn more about subsidized services and the fee structure, contact our friendly staff.
Program Eligibility
Aged 65 and over
Must be a resident of High River or the MD of Foothills
Must be living in own home or apartment (own or rent)
Must have referral letter from the doctor, nurse, social worker, or other community agency
Income must not exceed $26,200 for a single person or $42,500 for a married couple (based on line 150 of the Notice of Assessment from Income Tax)
Seniors living independently are defined as those, aged 65 and over, who do not have adult children or roommates living in the home with them (unless adult child or roommate also qualifies for the program).
Other Supports for Seniors
Volunteer snow shoveling
Volunteer tax preparation
Volunteer drivers provide transportation for out of area medical appointments to individuals not eligible for subsidy. The senior pays a set honorarium to the driver.
Assistance with completing forms
We're here to help! For information about these and other supports please contact our friendly staff.
Community Support Resources

---
We're here to help, contact us!
251 9 Ave SW (The Culture Centre), High River, Alberta, T1V 1A4
Hours
Monday - Friday 8:30am - 4:00pm (Closed on Statutory Holidays)
fcss@highriver.ca
403-652-8620
Maps
Maps
COVID-19 Information
Report a Concern