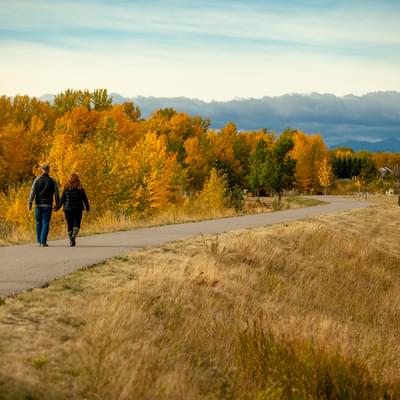 Air Quality Monitoring in High River
Through a one-year partnership, Air Quality Monitoring will be carried out in High River from December 1, 2022 to November 30, 2023 and will bring a variety of benefits to High River.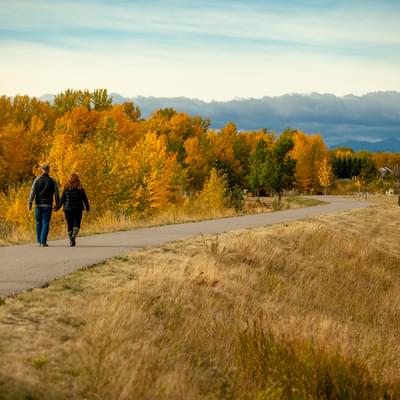 The Calgary Region Airshed Zone (CRAZ) and Town of High River announce a partnership in concert with Alberta Environment and Protected Areas to bring air quality monitoring to High River.
For one year, funding is provided to deploy a portable monitoring station (PAML) in High River:

The station will gather high quality data to produce a snapshot of air quality and an air quality health index (AQHI) for this area.
CRAZ objectives are to monitor air quality in the areas that have little or no previous monitoring, supporting a long-term strategy for ambient air quality monitoring.
Read the CRAZ FAQ here (PDF) or find more information in the accordions below.
Where to find monitoring data:
Watch this page for updates, including local events next spring:
CRAZ hosted community open house
Air quality presentations throughout the community
High River places high value on the local environment and natural capital and is pleased to provide support and cooperation with this initiative:
Town Facilities Management staff with Public Works assisted with the set-up required for the PAML.
Staff will also assist with the trailer's maintenance over the coming year.
An assessment of several areas was undertaken to provide a suitable location for the trailer. Criteria included no obstructions such as tall trees or buildings that could impact monitoring.
Air Quality Monitoring in High River
Updates and News - Check back for new information in Spring 2023
November 29, 2022 Announcement:
Air Quality Monitoring Comes to High River Thanks to Partnership (link)
Benefits of Air Quality Monitoring to High River
Benefits to High River include:
Establishment of a baseline Air Quality Index for this area.
AQHI provides an important tool for all community residents to monitor the air quality and relate it to human health and outdoor activities.
Over the coming year High River will be able to compare air quality to neighbouring municipalities and to locations across Canada and around the world.
Air quality alerts relating to such things as wildfire smoke will also be relevant to High River area residents.
This partnership will also provide opportunities to explore odour.
About CRAZ
Who is CRAZ?
The Calgary Region Airshed Zone (CRAZ) is a non-profit air monitoring group geographically situated in southern Alberta.
The region includes the municipality of Banff and Kananaskis County to the west, the southern rural RM's of Willow Creek and Vulcan County, and the eastern agricultural Wheatland County – with Alberta's most populous city, Calgary at its center.
What does community engagement mean?
Community engagement to CRAZ means answering questions about air quality data and teaching the public why we care and what actions we can all take to protect our air.
These programs can run in a variety of settings including: information open houses, town hall meetings, community association talks, classroom projects, anti-idling campaigns for municipalities and/or industries.
Do you have an idea for your municipality/industry/public session?
Please contact tanya.carlson@craz.ca

Information about the PAML (trailer) and it's location in High River
Who decides where the PAML is deployed?
CRAZ in consultation with the EPA chose a location in High River that met the ambient air monitoring siting criteria outlined in Alberta's Air Monitoring Directive.
How long will the PAML (portable trailer) be on location?
The Portable Ambient Monitoring Lab (PAML) will monitor data from December 1st, 2022 to November 30, 2023.
It will provide one-year of air quality data on seasonal variability.
What is the criteria for locating the PAML in High River?
Alberta Environment and Protected Areas (EPA) 2021 – 2025 Five Year Air Quality and Deposition, Monitoring, Evaluation and Reporting Plan (5-year MER plan) identified monitoring gaps in communities in Alberta.
EPA, with its PAML, intends to conduct a short-term (1-year) air quality monitoring study at one of the identified communities within an Alberta Airshed.
High River has been identified and shortlisted in AEP's 5-year MER plan as a community with monitoring gaps within CRAZ.
Find out more about the Air Quality Health Index (AQHI)
What is an Air Quality Health Index (AQHI)?
The AQHI is a public health tool reported on a scale from 1 to 10+, the lower the number, the lower the health risk.
The Index has corresponding health risk categories and provides advice to the general population and at-risk audiences on how to lessen risk based on those categories.
Visit this page for more information: Air Quality Health Index | Alberta.ca
Where to find monitoring data
Where can I find more information on monitoring and real-time data?
Where can I see other monitoring data for Alberta?
When the PAML is onsite, an AQHI for High River will be posted in real-time on the Government of Alberta's AQHI website.
What will the PAML be monitoring?
The following air compounds and meteorological parameters will be monitored at the PAML (click here to open the table in a new tab):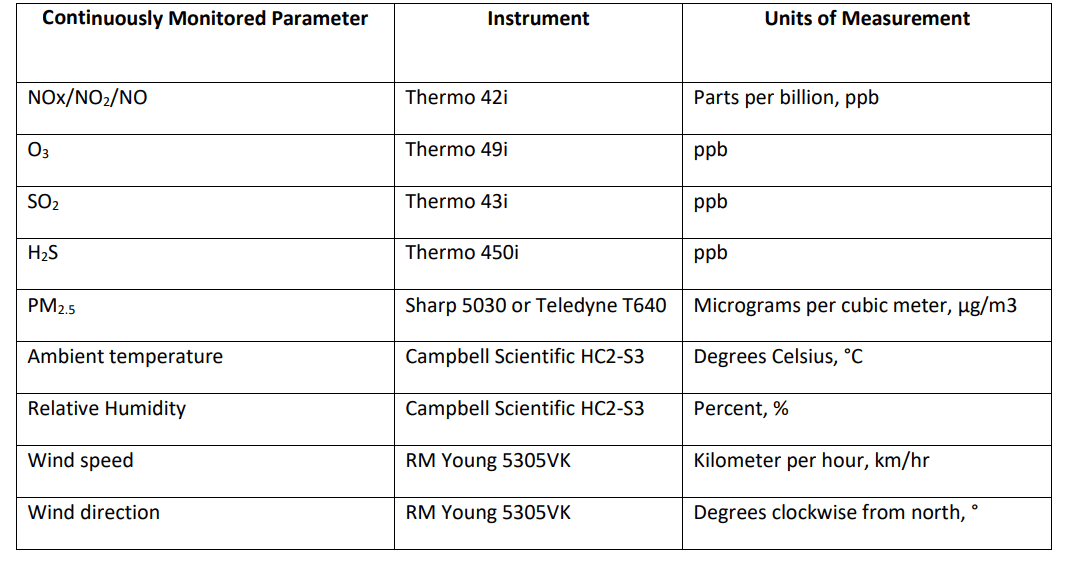 NO2
Nitrogen dioxide is a reddish-brown gas with a pungent irritating odour. It has been linked to respiratory disease and
contributes to acid rain. NO2 plays a major role in atmospheric photochemical reactions and ground level ozone
formation and destruction.

O3
Ozone in the upper atmosphere protects life on earth by filtering the sun's ultraviolet rays; however, O3 on the ground
is a pollutant and a component of smog. During hot weather, emissions of chemicals from automobiles, industry and
other non-natural sources can produce high O3 levels through chemical reactions in the atmosphere.
SO2
Sulphur dioxide is generated both naturally and by human activities, including the processing and combustion of fossil
fuels. It is a colourless gas with a pungent odour (similar to a lit match).
H2S
Hydrogen sulphide is a colorless, flammable, poisonous compound having a characteristic rotten-egg odour.
Approximately one third of the gas produced in Alberta contains H2S.

PM2.5
Fine particulate matter (PM2.5) is less than 2.5 micrometres in diameter. In comparison, a human hair is about 70
micrometres in diameter. These fine particles are small enough to get into the lungs and can be a human health concern.

PM2.5 may form in the atmosphere or be emitted by any combustion source including automobiles, industry and wood
burning. Smoke from forest fires and other types of biomass burning can also be a major source
What is the Particulate Matter and Ozone Management Plan?
The development of this Particulate Matter and Ozone Management Plan (PM and O3 Management Plan) is an action related to the Clean Air Strategic Alliance (CASA) Particulate Matter and Ozone Management Framework.
This framework is based on the Canadian Council of Ministers of the Environment (CCME), Canadian Ambient Air Quality.
Standards (CAAQS) for particulate matter (PM) and ozone (O3). PM and O3 were selected by the CCME as the first contaminants to be managed because both pollutants have significant adverse effects on human health and the environment.
The plan can be found HERE (link)
---
We're here to help, contact us!
640 7 Street N.W. High River, Alberta
Public Works Office: 7:00 am - 4:00 pm, Monday to Friday
Recycling hours Monday & Friday, 10:00 AM - 5:00 PM, Tuesday to Thursday: 8:00 AM - 5:00 PM Saturday and Sunday: 8:00 AM - 5:00 PM (Closed on statutory holidays)
operations@highriver.ca
403-652-4657
Maps
Subscribe to the Town Crier!
COVID-19 Information
Frequently Requested Bylaws
Report a Concern