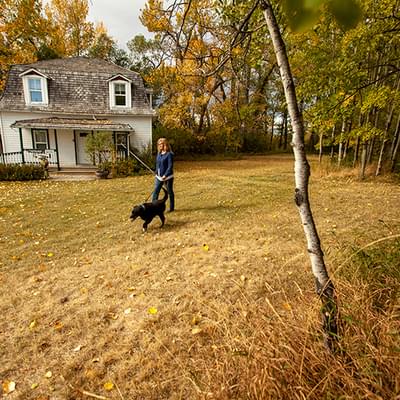 Bylaw Services Fast Facts
Being a Good Neighbour isn't just a bylaw - it is a way of life in High River!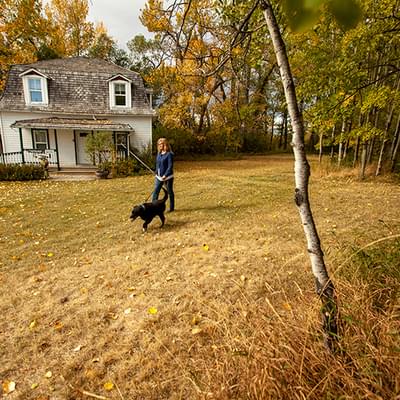 In January 2022, the new High River Bylaw Services model is in effect. The Town's Bylaw Services Team will focus on proactive community enforcement and increased public engagement and education. We look forward to working with you.
The role of Bylaw Services is to enhance public safety, contributing to a high quality of life in High River. The Town's Bylaw Services team works out of the High River Fire department building. Please see the new 24/7 Bylaw Complaints Phoneline and General Administration numbers in the sidebar to the right. Residents are also encouraged to use the online Report a Concern form.
Bylaw Services Fast Facts
Dog Owner Fast Facts
All pets within the Town must be registered and licensed.
Dogs must always be leashed while on public property unless at a marked off-leash dog park.
You must pick up your pet's waste on public property - it is the law! If you don't, you may find yourself with a fine.
Home Owner Fast Facts
The height of grass and weeds in your yard must not exceed 15 centimeters.
Residents are responsible for removing snow and ice on sidewalks adjacent to their property within 24 hours after a snowfall.
Be mindful of the noise you and your pets make.
Parking Fast Facts
Incorrect parking can leave you with a ticket. To avoid that, do not park...
where "no parking" or "street maintenance" signs are visible
within ten metres of an intersection, stop sign, yield sign, or crosswalk
within five metres of any fire hydrant
within a fire zone
on a sidewalk, boulevard, or bridge
within one and one-half metres of access to a garage or driveway
without moving a vehicle parked on-street for over 48 hours
Smoking Fact Facts
Smoking tobacco is not permitted within 5 metres of any public entrance or exit.
Smoking cannabis is not permitted in any public space.
Vehicles on Town public property
Operation of off-highway vehicles is prohibited on public property in Town.
Operation of prohibited miniature vehicles is prohibited on public property in Town.

---
We're Here to Help!
Bylaw Services
24/7 Bylaw Complaint Line: 403-603-3643
General Inquiries and Administration: 403-603-3644
bylawcomplaint@highriver.ca
Report a Concern