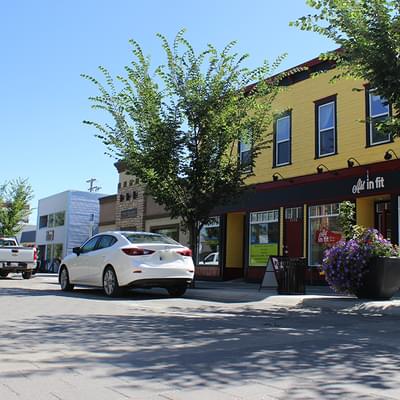 Downtown Parking
High River has unique businesses that are popular with both residents and visitors. Time limited parking ensures more turnover to enable people to find parking spots.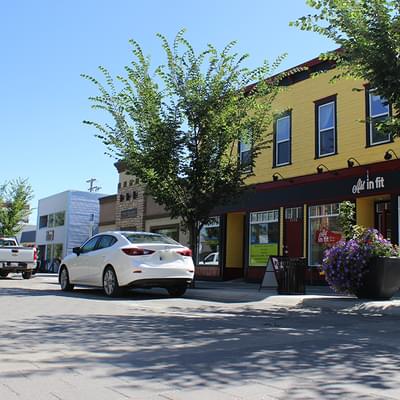 In January 2022, the new High River Bylaw Services model is in effect. The Town's Bylaw Services Team will focus on proactive community enforcement and increased public engagement and education. We look forward to working with you.
The role of Bylaw Services is to enhance public safety, contributing to a high quality of life in High River. The Town's Bylaw Services team works out of the High River Fire department building. Please see the new 24/7 Bylaw Complaints Phoneline and General Administration numbers in the sidebar to the right. Residents are also encouraged to use the online Report a Concern form.
Your Downtown Parking Information Hub
Three-hour parking is in place to ensure spaces are available for shoppers and customers of businesses in the Town's downtown core.
Parking remains free downtown. If you need to park longer please choose nearby free public parking lots.
It is not a far walk to business locations from any public parking lot. Why not enjoy the scenery, make a few other stops and get your steps in?
Downtown Parking FAQ
Why does the Town have a 3-hour limit on downtown parking?
Setting a time limit on street parking will encourage turnover of vehicles which will free up space for more people to park in the downtown area.
When is the 3-hour limit in effect?
Parking restrictions will be in place weekdays only from 8 a.m. to 5 p.m. The restricted parking does not apply to weekends or Holidays.
What happens if I park for longer than 3 hours?
The focus is to offer education about available off-street parking, however a violation could lead to a warning, a ticket or your vehicle being towed.
I work all day downtown. Where can I park?
Parking spots are available in the public lots off Macleod Trail by Town Hall and on the CP Rail lands. Downtown parking maps are available at businesses, Visitor Information Centre.
What if I need help finding a parking spot?
If you see Town staff working in the downtown area please ask them for help. While carrying out other duties, our friendly staff are always happy to answer questions and assist people with finding parking spots.
What effect will this have on accessible parking?
There will be no changes to existing handicap parking in the downtown core.

Does the Town plan to charge for parking in the downtown core?
Parking on the street and in public lots remains free. There are no plans to bring in parking charges.
Who do I call if I notice a vehicle is parked repeatedly, violating the three-hour limit?
Please contact High River Municipal Enforcement at 403.603.3643.
---
We're here to help, contact us!
Fire Hall 1010 5th St SE High River, Alberta
Monday to Friday 8:00am - 5:00pm
fire@highriver.ca
Fire Department: 403-652-3774
Bylaw Complaint Phoneline: 403-603-3643
General Inquiries and Administration: 403-603-3644
Follow us on Facebook
Maps
Subscribe to the Town Crier!
COVID-19 Information
Contact the Fire Inspector - Stewart Corbett
fireinspections@highriver.ca
scorbett@highriver.ca
403-336-5903
Report a Concern
Emergency Management Services
Bylaw Services
High River Fire & Protective Services