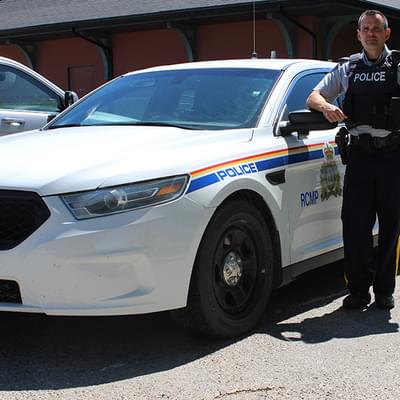 High River RCMP
High River's local RCMP members provide local police services to keep our community safe and deter crime. They are here to help when you need them most. In an emergency, call 9-1-1.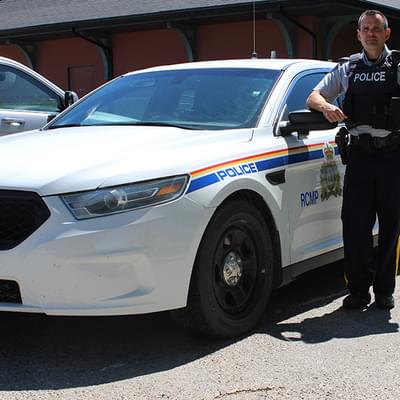 During an emergency, dial 9-1-1
The High River RCMP have rolled out a new app aimed to better connect with the people they serve. For more information on the app please visit, bit.ly/3HS8HFS.
The High River RCMP detachment is located at 1104 14th Street SE. The Town of High River's Bylaw Enforcement team works closely with RCMP police officers to keep our community safe.
Visit High River's local detachment website.
Services available at the High River detachment include:
Criminal records check
Police certificate
Vulnerable sector check
Report a crime
General information
Non emergency complaints
When should you call the RCMP non-emergency complaints line?
The non-emergency complaint line is available 24/7: 403-652-2356 (RCMP).
Non-urgent situations where immediate police attendance is NOT crucial
Break-ins or thefts where the suspect is gone
Suspicious vehicle, person or activity
Neighbourhood disputes including noise complaints
Information requests
Investigative enquires
General enquiries
You can also report non-urgent occurrences at the High River RCMP Detachment during regular business hours. You can also view the RCMP High River Crime Map.
Area serviced by the High River RCMP: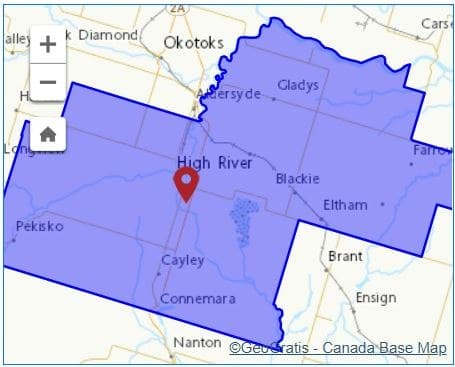 ---
We're here to help, contact us!
1104 14th St SE High River AB T1V 1W2
403-652-2357
Hours of operation General services Monday to Friday 8 am to 4:30 pm Fingerprints Tuesday 9:30 am to 1:30 pm
High River Maps
Report a Concern