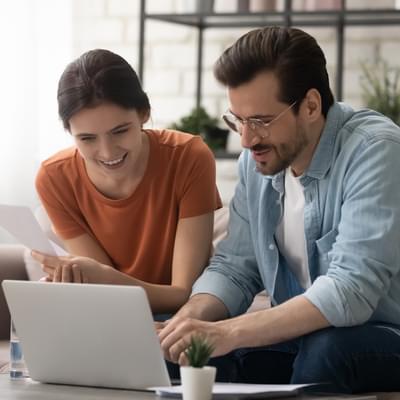 Citizen Self Service and Utility Quick Forms
Follow these steps to register for eServices and view quick forms!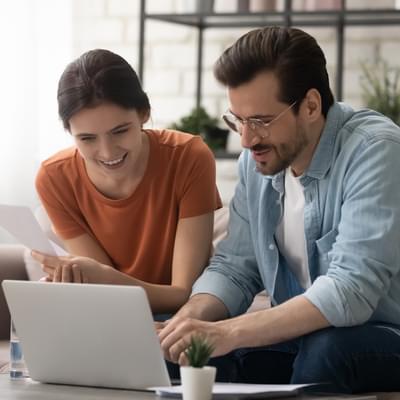 All changes to accounts must be requested in writing and cannot be made over the phone. If you require changes to be processed as soon as possible:

Please complete the appropriate form below under the Quick links and forms heading.
Please email corporateservices@highriver.ca and we will send you a fillable form to return by email.
You may also visit Town Hall to fill in paper forms.
This information also applies to Moving Information forms.
Quick links and forms:
Access eServices to do the following:
There's so much we can do online - but remember - Our friendly Financial Services staff are here to answer questions and to walk you through steps that make important financial transactions easy. We're here to help! Contact or come visit us today with any questions about your utilities, property taxes or how to sign up.
Managing your information online!
How to Register for Citizen Self Service (eServices)
Read below to find your User ID. Once you have your User ID, register and login to Citizen Self Service. Use Google Chrome for Citizen Self Service.

Locate your User ID
To locate your User ID, each utility bill has a customer number in the top right-hand corner. The customer number is your User ID number for your online registration. The account number is either your tax roll or utility account number. From the drop-down you must select which account number you are entering. This will allow you to view all of the accounts you have with the town: utilities, taxes, accounts receivable, dog license, business license, ect.
Note that payments cannot be made on these accounts through the Town of High River system however you can make payments for tax and utilities through online banking using the account number.
If you are having difficulties or you do not have a utility bill and would like to request your User ID number please email corporateservices@highriver.ca to with your address and amount of last bill for verification.
---
We're here to help, contact us!
309B Macleod Trail S.W., High River, Alberta
Monday to Friday 8:30am - 4:30pm (Closed on statutory holidays)
corporateservices@highriver.ca
403-652-2110
Maps
Subscribe to the Town Crier!
COVID-19 Information
Frequently Requested Bylaws
Report a Concern
Terms & Conditions
All payments for services are in canadian dollars and are due at the time of purchase. The order will be available immediately for download once payment has been processed.
Return/Refund Policy
For refund information, or to request one be processed, please contact the Town of High River at (403) 652-2110 or email corporateservices@highriver.ca to speak to a representative.
Privacy Policy
Any personal information the Town of High River may gather via our website is collected under the authority of section 32(c) of the Freedom of Information and Protection Act (FOIP). The information is used solely for what is necessary for system administration, request fulfullment, ensuring customer satisfaction and assessing our information services. Please note: the information is kept only the length of time necessary to fulfull the intended purpose.