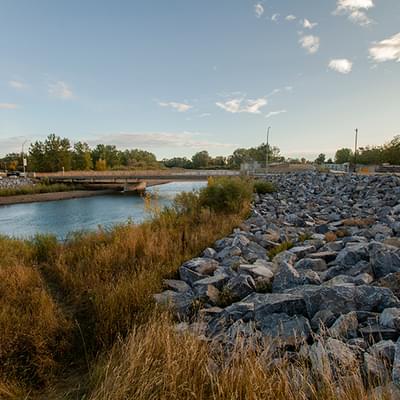 Flood Preparedness and Protection, Annual River Monitoring
Living on the Highwood River means living with the rhythms of each season. To understand the yearly cycle of river monitoring, you need to understand the river. Find out more about flood preparedness, protection and annual river monitoring here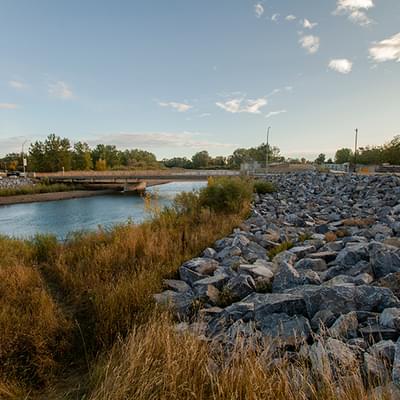 With support from the Government of Alberta, the Town of High River is a leader in flood mitigation and emergency response, with world-class protection in place making it one of the safest communities in Canada.

Flood Protection and Mitigation
The Town's Renewal team has worked alongside staff and contractors on projects that make High River one of the most flood-protected communities in North America. Read more about Flood Protection and Mitigation below, and view the Flood Mitigation System Map.
Annual River Monitoring
Local river monitoring and observations are based on science and experience. We use data provided by experts - and based on this, the Town calls the shots to determine when action is required to protect our residents.

Town of High River monitors the river continuously. During peak hazard season LED river monitoring signs are placed at high traffic areas in Town to keep everyone informed.
Town staff monitor data specific to the Bow River Basin (Highwood River). Data includes real-time information about the snowpack and snowmelt and is compiled by monitoring stream flow and volume at key monitoring stations. Monitoring information is shared with the community weekly on the website and social media.
Flood Preparedness
A family emergency and communications plan helps family members know what to do during an emergency if they are separated from each other.
The four stages of river monitoring are Normal, High Stream Flow Advisory, Flood Watch and Flood Warning. If a Flood Watch is necessary, residents will be advised to prepare and be ready. A Flood Warning means there is a potential emergency. Residents are reminded to sign up for Alberta Emergency Alert personalized notifications.

Provincial Resources

Flood Protection/Mitigation Updates
Media Releases: 2015-2021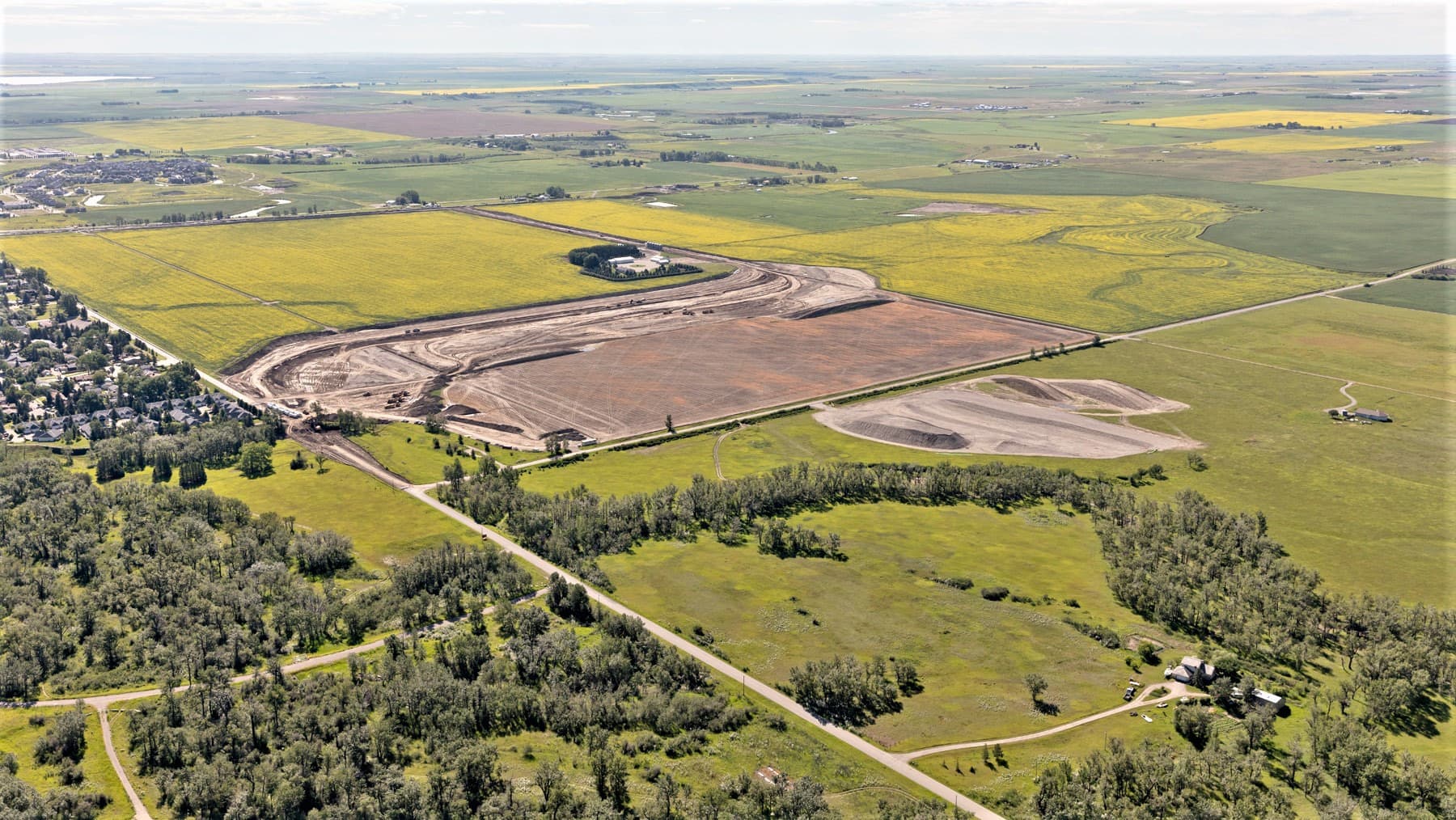 Local River Monitoring Information
Local River Monitoring Process
"We use data provided by experts but we know the river, and the Town calls the shots to determine when action is required to protect our residents."

-Craig Snodgrass, Mayor of High River
Local monitoring and observations are based on historical events, science and experience
Spring thaw, Spring rains and snowmelt are predictable cycles of nature.
History demonstrates that when these events combine, the effect on the Town is not predicable.
The Town conducts an annual Hazard Risk Vulnerability Assessment to determine conditions each Spring.
In 2022, the Town will reach a milestone with the completion of Flood Mitigation infrastructure to protect our community, making High River one of the most flood protected communities in Canada.
River monitoring, weather patterns and scientific data from the Province provides the intelligence required for timely and informed decision making.
High River is recognized as a World class leader in flood planning and response.
Town staff monitor and interpret data provided to us in real time by the province. Trigger points are established indicating when control measures must be activated to protect our community.
The Town uses this information to ensure the safety of the community and its residents.
For more information, view the Living on the the Highwood River document.
Understanding Local River Monitoring Stages and LED Signs
There are many factors, both natural and human-induced, that cause rivers to continuously change. The definitions used on High River's River Monitoring signs are standard terminology used by hydrologists who study and measure stream flow.
Each year the Town places LED signs in high-traffic areas informing residents of the hazards during peak hazard season.
The intent of these signs is to raise awareness of the potential for risk.
The Town will inform residents if action is required based on the risk. Refer to Town information on the website and social media and listen for alerts.
The Town uses the provincial standard to monitor the river:

Normal
High Stream Flow Advisory
Flood Watch
Flood Warning
Action is not required until the Flood Watch stage, but it is always good to be prepared for an emergency.

To help with understanding flow rates being reported, please note that the river flow during the 2013 flood reached 1820 cubic meters / second.
Normal Flow Stage
Flow is measured by noting the amount of water passing by monitoring stations. This data is available in real time for the key stations monitored by Town staff on rivers.alberta.ca.

High Stream Flow Advisory Stage
Stream levels are rising or expected to rise rapidly, and no major flooding is expected. Minor flooding in low-lying areas is possible. Anyone situated close to the streams affected is advised to be cautious of the rising levels.
It is always important to be prepared in case the stream flow advisory becomes a Flood Watch. Water volume and flow is ever-changing, and the advisory may be cancelled when flows return to normal. If volume and flow return to normal, this stage will be followed with normal stage, or the advisory will be lifted.
Flood Watch Stage
Stream levels are rising and will approach or may overflow the riverbanks. Flooding of areas adjacent to these streams may occur. Anyone situated close to the river is advised to take appropriate precautionary measures.
Flood Warning Stage
Rising stream levels will result in flooding of areas adjacent to the streams affected. Anyone situated close to the river should take appropriate measures to avoid flood damage and injury.
Pay attention to Town information on the website and social media and listen for advice on actions required to protect yourself, family, pets and your home.

Highwood River Key Monitoring Stations
Alberta Environment and Parks has many river monitoring stations on their Rivers Alberta website. The Town focuses on those set up for the Highwood River Basin.
The stations monitored by the Town of High River are chosen because they provide the most relevant and timely data regarding the volume and flow as the river approaches the Town.
Data available includes daily real time information about:
Snowpack and snowmelt information predicted by teams of experts who set stations up in the mountains at the river's source
Stream flow and volume as it passes by these stations
Staff also monitor temperatures and precipitation to anticipate potential impacts on the stream volume and flow. This monitoring data is available publicly and is shared with residents. High River staff monitor the river until the end of June.
Key Monitoring Stations: Highwood River
Stimpson Creek near Pekisko
Highwood River at Diebel's Ranch
Trap Creek near Longview
Pekisko Creek new Longview
Highwood Diversion Canal near the Headgates
High River Below Little Bow Canal
Monitoring Data (examples)
If there are High Stream Flow Advisories, the area on the Rivers Alberta Map will be shown in yellow. Select the yellow bar and see a forecast link with additional information.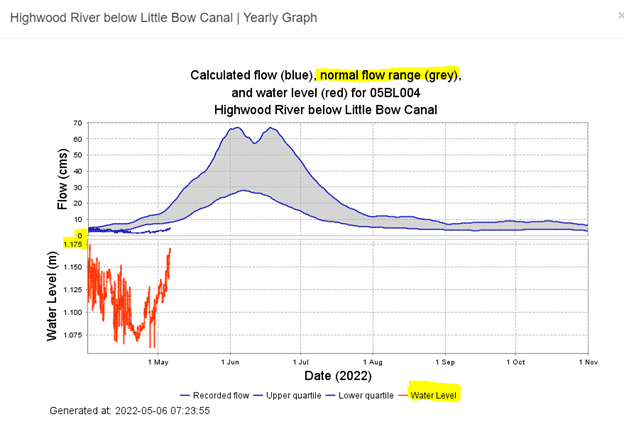 Normal Range is shown in the grey bar
Blue shows the highest recorded flow on these dates
Red shows the current levels
On May 6, 2022 at 8:18 AM levels are shown below the normal flow (grey bar)
---
We're here to help, contact us!
640 7 Street N.W. High River, Alberta
Public Works Office: 7:00 am - 4:00 pm, Monday to Friday / Recycling: 8:00am - 5:00pm, 7 days a week (Closed on statutory holidays)
operations@highriver.ca
403-652-4657
Maps
Subscribe to the Town Crier!
COVID-19 Information
Frequently Requested Bylaws
Report a Concern