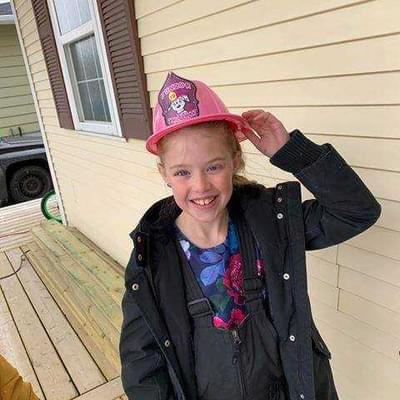 Fire Education and Seasonal Safety Tips
Review some Fire Education and Seasonal Safety tips on the sounds of fire, grilling safety, water safety, Christmas tree safety and more below.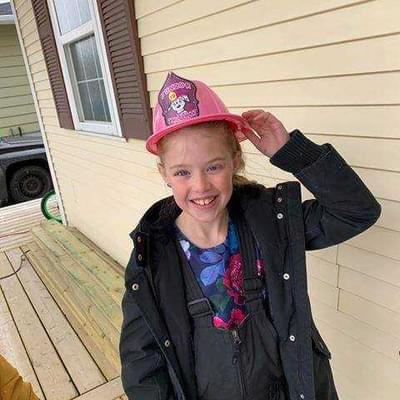 The High River Fire Department is dedicated to public safety and community education. Find fire prevention and safety tips here. Check back regularly as new safety tip information is added!
MISSION
The High River Fire Department is dedicated to providing fire suppression, prevention, public education and rescue services as our part in preserving and enhancing the quality of life by aiding in providing a safe community for our residents, businesses, and environment.
Learn the Sounds of Fire Safety
FIRE PREVENTION WEEK, OCTOBER 3-9, 2021

In a fire, mere seconds can mean the difference between a safe escape and a tragedy. Fire safety education isn't just for school children.
Teenagers, adults, and the elderly are also at risk of fires, making it essential for every member of the community to take some time every October during Fire Prevention Week FPW) to ensure they understand how to stay safe in case of a fire.
This year's Fire Prevention Week campaign, "Learn the Sounds of Fire Safety!" works to educate everyone about the different sounds the smoke and carbon monoxide alarms make.
What is your alarm telling you? Open the tip sheet here. (PDF)
Knowing what to do when an alarm sounds keeps you and your family safe. You must take action when an alarm makes noises – a beeping or a chirping sound.
Frequently Asked Questions about smoke and carbon monoxide alarms
What's the difference between smoke alarms and carbon monoxide (CO) alarms? Why do I need both?
Smoke alarms sense smoke well before you can, alerting you to danger.
In the event of a fire, you may have as little as 2 minutes to escape safely, which is why smoke alarms need to be in every bedroom, outside of the sleeping areas (like a hallway), and on each level (including the basement).
Do not put smoke alarms in your kitchen or bathrooms.
Carbon monoxide is an odourless, colourless gas that displaces oxygen in your body and brain and can render you unconscious before you even realize something is happening to you.
Without vital oxygen, you are at risk of death from carbon monoxide poisoning in a short time.
CO alarms detect the presence of carbon monoxide and alert you so you can get out, call 9-1-1, and let the professionals check your home.
How do I know which smoke and CO alarm to choose for my home?
Choose an alarm that is listed with a testing laboratory, meaning it has met certain standards for protection.
Whether you select a unit that requires yearly changing of batteries, or a 10-year unit that you change out at the end of the ten years, either will provide protection.
CO alarms also have a battery backup. Choose one that is listed with a testing laboratory.
For the best protection, use combination smoke and carbon monoxide alarms that are interconnected throughout the home.
These can be installed by a qualified electrician so that when one sounds, they all sound. This ensures you can hear the alarm no matter where in your home the alarm originates.
Grilling Safety
Safety Tips
Propane and charcoal BBQ grills should only be used outdoors
The grill should be placed well away from the home, deck railings and out from under eaves and overhanging branches
Keep children and pets at least three feet away from the grill area
Keep your grill clean by removing grease or fat buildup from the grills and in trays below the grill
Never leave your grill unattended
Always make sure your gas grill lid is open before lighting it
Charcoal Grills
There are several ways to get the charcoal ready to use. Charcoal chimney starters allow you to start the charcoal using newspaper as a fuel.
If you use a starter fluid, use only charcoal starter fluid. Never add charcoal fluid or any other flammable liquids to the fire.
Keep charcoal fluid out of the reach of children and away from heat sources.
There are also electric charcoal starters, which do not use fire. Be sure to use an extension cord for outdoor use.
When you are finished grilling, let the coals completely cool before disposing of them in a metal container.
Propane Grills
Check the gas tank hose for leaks before using it for the first time each year. Apply a light soap and water solution to the hose
A propane leak will release bubbles. If your grill has a gas leak, by smell or the soapy bubble test, and there is no flame, turn off both the gas tank and the grill.
If the leak stops, get the grill serviced by a professional before using it again. If the leak does not stop, call the fire department.
Suppose you smell gas while cooking, immediately leave the grill and call the fire department. Do not move the grill.
If the flame goes out, turn the grill, gas off and wait at least 5 minutes before re-lighting it.
Water Safety
There is no swimming in Emerson, Sunshine, Highwood Lake or the Montrose retention pond. There are NO pets allowed in these bodies of water.
The High River Fire Department does NOT encourage rafting or swimming in the Highwood River. However, if you choose to, please reduce your risk by the following the below tips:
Life Jackets
Life jackets or Personal Floatation Device (PFD) should be worn by everyone regardless of the age or strength of the swimmer.
Check the size and weight restrictions.
Start with the buckles and straps lose, then fasten them from the bottom of the jacket to the top to ensure a snug fit.
Once fastened, test the lifejacket or PFD by holding your arms over your head and asking someone nearby to grab the tops of the arm openings and gently pull. Ensure there is no extra room above the arm openings and that the jacket does not ride up your face or chin.
Seasonal Safety
Christmas Safety
From Christmas trees to home decorations and candles to kitchens - small steps can prevent a holiday accident or worse.
Oh, Christmas Tree...
If choosing a real tree, ensure it has green, fresh needles and keep it watered.
Keep all trees at least 3 feet away from any heat source, and ensure the tree is not blocking an exit.
Check lights to ensure they are in good shape and safe for indoor use.
Please do NOT use real candles on your tree.
Don't overdo connections! Check instructions and replace any lights in disrepair.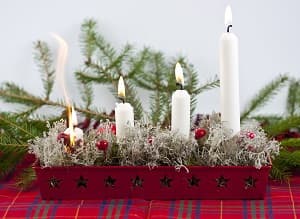 Holiday Decorating, Lights and Candles
Be careful with holiday decorations. Choose decorations that are flame resistant or flame retardant.
Keep lit candles away from decorations and other things that can burn
Some lights are only for indoor or outdoor use, but not both
Replace any string of lights with worn or broken cords or loose bulb connections. Read manufacturer's instructions for the number of light strands to connect
Use clips, not nails, to hang lights, so the cords do not get damaged
Keep decorations away from windows and doors
Turn OFF all decorative holiday lights when leaving home or going to bed.
Holiday Entertaining
Test your smoke alarms and tell guests about your home fire escape plan
Keep children and pets away from lit candles
Keep matches and lighters up high in a locked cabinet
Stay in the kitchen when cooking on the stovetop
Ask smokers to smoke outside. Remind smokers to keep their smoking materials with them so young children do not touch them
Provide large, deep ashtrays for smokers. Wet cigarette butts with water before discarding
Family and Pet Safety:
Keep children and pets away from lit candles and hide those matches and lighters in a safe place.
Stay close to monitor the oven and stovetop and have a working fire extinguisher handy.
If there are any smokers in the home, provide large, deep ashtrays and WET the cigarette butts before tossing them in the trash.
Smokers could step outside for extra safety – and keep smoking materials up high and away from children and pets.

Thanksgiving Safety

We wish everyone a Happy and Safe Thanksgiving! Please remember these safety tips when hosting a small gathering or cooking a meal for your family this year.
Stay in the kitchen while cooking on the stovetop so you can keep an eye on the food.
Stay in the home when cooking your turkey and check on it frequently
Keep children away from the stove. The stove will be hot, and kids should stay 3 feet away
Make sure kids stay away from hot food and liquids. The steam or splash from vegetables, gravy or coffee could cause severe burns
Keep the floor clear, so you do not trip over kids, toys, pocketbooks, or bags
Keep knives out of the reach of children
Ensure electric cords from an electric knife, coffee maker, plate warmer, or mixer are not dangling off the counter within easy reach of a child.
Keep matches and utility lighters out of the reach of children — up high in a locked cabinet.
Never leave children alone in a room with a lit candle
Make sure your smoke alarms are working. Test them by pushing the test button
Christmas Trees
Picking The Tree
Choose a tree with fresh, green needles that do not fall off when touched
Placing The Tree
Before placing the tree in the stand, cut 2" from the base of the trunk
Make sure the tree is at least 3 feet away from any heat source, like fireplaces, radiators, candles, heat vents or lights
Make sure the tree is not blocking any exit
Add water to the tree stands. Be sure to add water daily
Lighting The Tree
Use lights that are listed by a qualified testing laboratory. Some lights are only for indoor or outdoor use.
Replace any string of lights with worn or broken cords or loose bulb connections. Read manufacturer's instructions for the number of light strands to connect
Never use lit candles to decorate the tree.
Always turn off Christmas tree lights before leaving home or going to bed
After Christmas
Recycle your tree properly after Christmas or when it is dry
Dried out trees are a fire danger and should not be left in the home or garage or placed outside against the home
Bring outdoor electrical lights inside after the holidays to prevent hazards and make them last longer
How to Prepare for Extreme Cold
---
We're here to help, contact us!
Fire Hall 1010 5th St SE High River, Alberta
Monday to Friday 8:00am - 5:00pm
fire@highriver.ca
Fire Department: 403-652-3774
Bylaw Complaint Phoneline: 403-603-3643
General Inquiries and Administration: 403-603-3644
Follow us on Facebook
Maps
Contact the Fire Inspector - Stewart Corbett
fireinspections@highriver.ca
scorbett@highriver.ca
403-336-5903
Report a Concern
Emergency Management Services
Bylaw Services
High River Fire & Protective Services