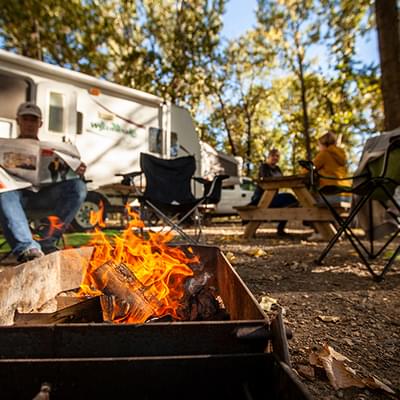 Know the Rules
Review some general rules on fire prevention, fireworks, fire pit safety, open burning, what not to burn, and public safety below.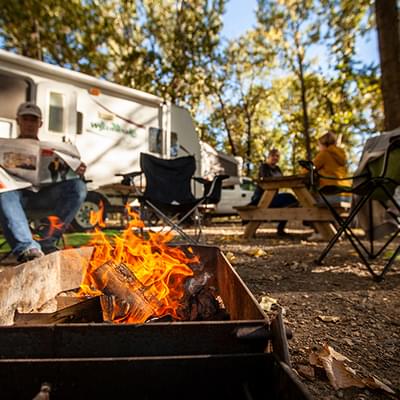 The purpose of the Fire Protection Bylaw is to authorize the prevention and control of fires and authorize the imposition and recovery of related fees, expenses, and charges.
Stay in the Know!
Fireworks
As per the High River Fire Protection Bylaw, no one can sell, possess, or discharge fireworks within the Town unless they have the appropriate permits, insurance and licensing to display fireworks.
A fire permit is required for the discharge of fireworks.
Fireworks must be purchased from a recognized company that meets all current provincial and federal regulations and standards.
The Fire Chief may impose any conditions on a permit issued to discharge fireworks in the Town as deemed necessary.
Fireworks considered consumer fireworks are banned in the Town. Possession, sale, discharge or storage of consumer fireworks or firecrackers is prohibited.
Please call the High River Fire Department at 403-652-3774 if you want a firework permit or have any questions regarding fireworks.
Fire Pit Safety
Backyard fire pits should be built into the ground, on brick or stone, or in a fire-proof container. Portable fire pits may be used on a deck if they sit on brick or stone, and not directly on your wooden deck
Fire pits must be at least three (3) metres away from your property line, house, garage, or fence
Fire pits must be at least three (3) metres away from any trees, branches, plants, or other materials that can catch fire
Flame height does not exceed one (1) metre above the fire pit
Is covered with a 3mm wish mesh screen or spark guard
Is supervised at all times by a responsible adult until such time that the fire has been extinguished
Always have a way to put out the fire close to your fire pits, such as a bucket of water or a garden hose
Open Burning
This means any fire that is not a contained fire or recreational fire
Any open burning must have a Fire Permit issued by the Fire Chief or Member in Charge
There shall be NO burning when winds exceed 20 kilometres per hour
What NOT to Burn
Straw and stubble
Animal carcasses
Animal manure
Chemicals and chemical containers
Combustible material in automobile bodies
Combustible material in automobiles
Household refuse
Non-wooden material
Paints and painting materials
Pathological waste
Rubber or plastic or anything containing or coated with rubber or plastic or similar substances except rubber or plastic attached to shredded scrap steel
Tires
Used oil
Wood or wood products containing substances for the purposes of preserving wood
Any material contrary to federal, provincial, or municipal legislation
Insulation from electrical wiring or equipment, asphalt, roofing materials, hydrocarbons, plastics, other materials, or creosoted wood
Herbicides, pesticides, or other toxic materials or substances
All normal waste which results from the operation of a household or commercial business or occupation shall include without restricting the foregoing, paper, rags, lawn and hedge clippings, packaging materials, and waste from the preparation of food unless the same is burned pursuant to the terms of a Fire Permit, or in an incinerator
---
We're here to help, contact us!
Fire Hall 1010 5th St SE High River, Alberta
Monday to Friday 8:00am - 5:00pm
fire@highriver.ca
Fire Department: 403-652-3774
Bylaw Complaint Phoneline: 403-603-3643
General Inquiries and Administration: 403-603-3644
Follow us on Facebook
Maps
Subscribe to the Town Crier!
COVID-19 Information
Contact the Fire Inspector - Stewart Corbett
fireinspections@highriver.ca
scorbett@highriver.ca
403-336-5903
Report a Concern
Emergency Management Services
Bylaw Services
High River Fire & Protective Services