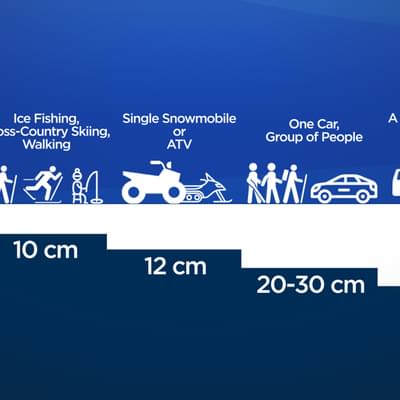 Ice Safety
When winter arrives, we enjoy winter activities on the ice such as hockey, ice fishing or ice skating. Before venturing out on the ice, take time to review ice safety tips below.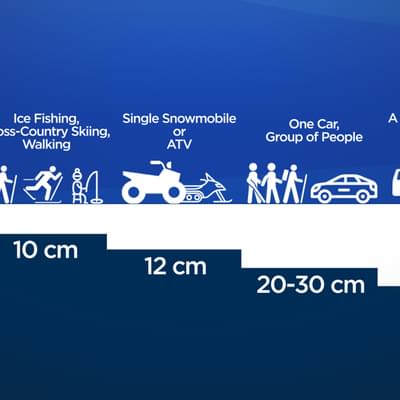 Ice Safety Reminders: There is no such thing as 100% safe ice.
The winter season brings fun activities like hockey, ice-skating, ice fishing and more. When temperatures fluctuate, venturing onto the ice on any body of water can be a fatal decision. Here are tips to ensure you stay safe around ice this winter:
During unseasonable warm temperatures in the winter, remember that ice is melting and is not safe!
Make sure kids are always under supervision and keep pets on a leash.
Only skate on a still body of water such as a lake and on ice that is 20+ cm thick. The safest place to skate is on a still body of water, such as a lake.
Avoid streams and flowing water, even if they look frozen.
Clear blue to black ice is strongest and likely the deepest. White opaque or snow ice should be avoided. Grey ice indicates the presence of water and is unsafe to stand on. However, colour is not always a reliable way to determine ice depth.
Ice Emergencies
If you fall in or witness an emergency, call for help and dial 9-1-1!
What if you fall in?
Trying to climb out can break weak ice around you. Here are some tips to remember if this happens to you or someone you are with:

Try to keep calm & look toward the shore
Place your hands and arms on the unbroken surface of the ice
Work forward on the ice by kicking your feet, this will help you keep horizontal and help you 'swim' out of the hole
If the ice breaks, maintain your position and slide forward again. Keep trying
Once you are lying on the ice, roll away from the hole, do not stand
Crawl back towards your tracks, this spreads your weight out until you are on solid ice
Follow your footsteps back to the shore
What if someone else falls in?
Rescuing another person from ice can be dangerous. It's best to wait for trained professionals to arrive or wait for help from other bystanders.

Keep calm and call 9-1-1
Do not run-up to the hole! You may break through and fall in
Use an item on shore to extend out to them to help pull them out of the hole. Like jumper cables,
Get medical assistance
Working together, try to extend a rope, pole or branch from shore.
Only go on the ice if wearing a flotation device.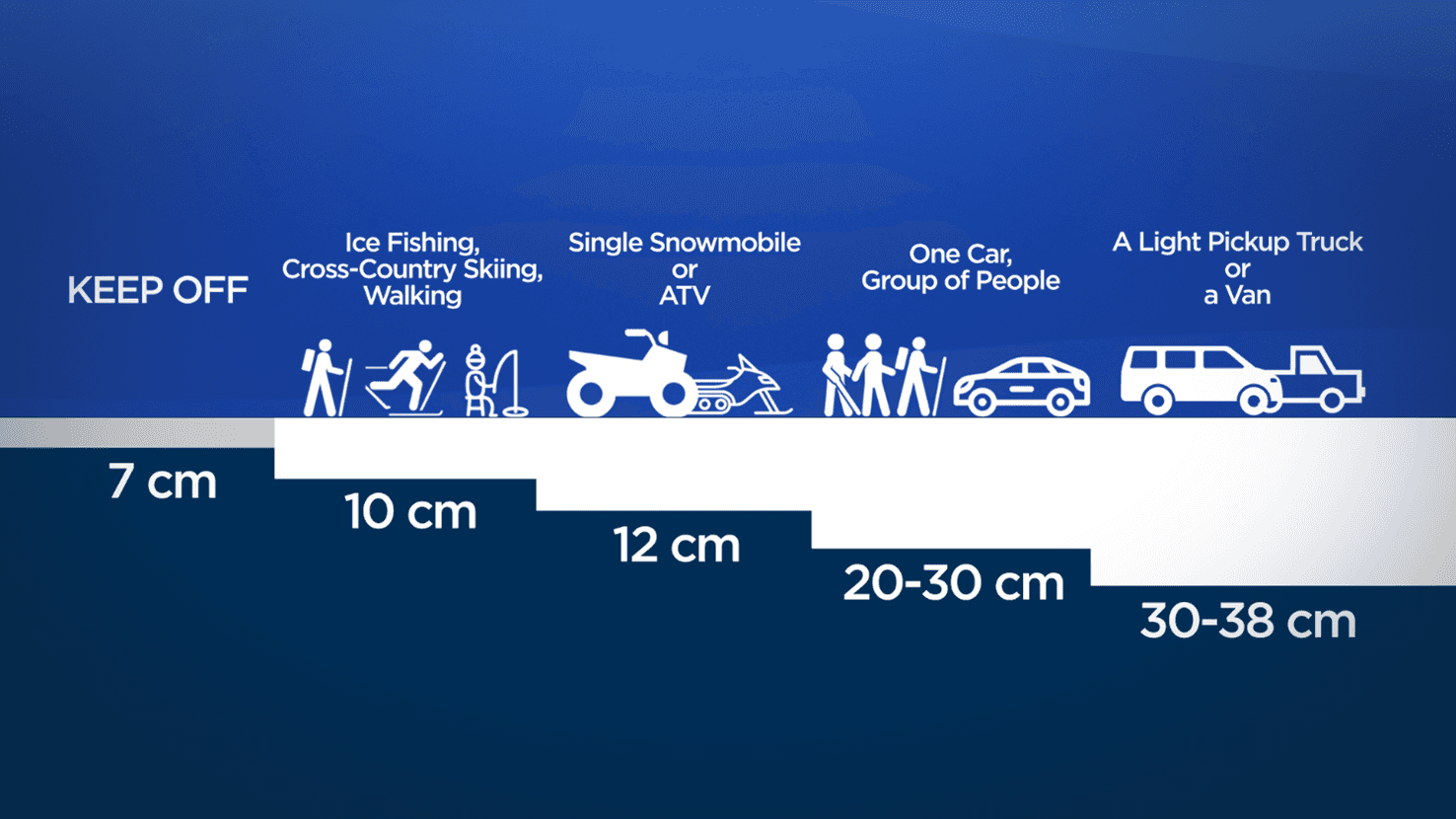 Text and photo courtesy of Insurance Bureau of Canada, Canadian Red Cross, Rescue Canada
Ice Factors
Many factors affect ice thickness including the type of water, location, time of year and other environmental factors such as:
Water depth and size of the body of water
Currents, tides, and other moving water
Chemicals including salt
Fluctuations in water levels
Logs, rocks, and docks absorb heat from the sun
Changing air temperature
Shock waves from vehicles travelling on the ice
Avoid going out on the ice, especially at night
Town of High River - Ice Safety
---
We're here to help, contact us!
Fire Hall 1010 5th St SE High River, Alberta
Monday to Friday 8:00am - 5:00pm
fire@highriver.ca
Fire Department: 403-652-3774
Bylaw Complaint Phoneline: 403-603-3643
General Inquiries and Administration: 403-603-3644
Follow us on Facebook
Maps
Contact the Fire Inspector - Stewart Corbett
fireinspections@highriver.ca
scorbett@highriver.ca
403-336-5903
Report a Concern
Emergency Management Services
Bylaw Services
High River Fire & Protective Services