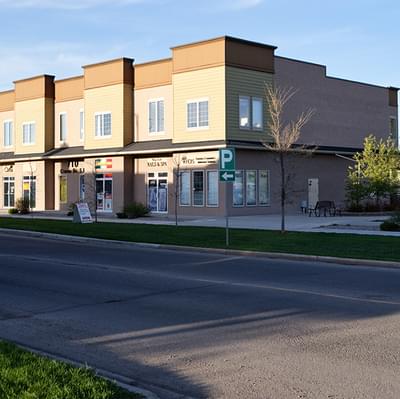 Signage Regulations
The Town of High River has standards and regulations for signs to ensure the community remains attractive, while the sign does its job.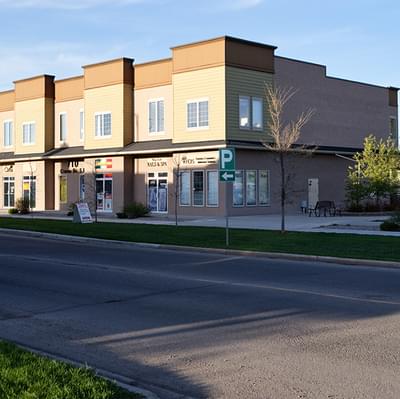 We want to make High River a desirable place to live, work and enjoy – a place that portrays a healthy economy and a vibrant community that welcomes and attracts new residents, businesses and visitors.
It also doesn't hurt to be a community that's aesthetically pleasing too!
For these reasons, we place importance on ensuring commercial and business signage (including condo boards and community groups) within our community achieves high quality standards and are in line with the updated signage regulations found within our Land Use Bylaw. Together, everyone can create the vibrant and healthy community that we all envision.
Sign Regulations and Information
There are many factors that come into play when considering obtaining a development permit for signage. These factors include zoning, regulations and the type of business/organization. To learn more, visit our Planning and Development Agreement Templates page.
Not all signage requires a development permit from the Town before being placed in the community. Such signage as A-board signs, real estate signs (with a maximum sign area of 1 sq. m), construction signs and garage sale signs (posted for a maximum of 48 hours) can be placed around the community without a development permit.

There are nine different types of acceptable signage that can be placed around the community, with a development permit:
Canopy
Changeable message
Community identification
Developer directional
Electronic message
Fascia
Freestanding
Projecting or hanging wall, and
Window signage
All of these acceptable signage types can be illuminated from the top of the sign and oriented downward. Preventing light from shining from the top of the sign and/or the sign support structure help keep our night skies clear and visible. To learn more about specific regulations for each district, review the Land Use Bylaw. The Town has four different land use districts that allow signs, and each district has slightly different regulations for signage.
Inflatable signs, searchlight or laser signs, third party signs, vehicle or trailer on non-motorized vehicles signs, portable signs (not including A-board signs), roof signs, obsolete signs, moving, flashing, sound-emitting, or revolving signs are prohibited around the community, and do not align or comply with the updated signage regulations.
In addition to this, signage is not permitted on any streetlight poles around the community. These are property of FortisAlberta and placing signage on the poles is deemed as a safety hazard. If you would like more information about this, please contact FortisAlberta directly.
For more information on Election Signage, please visit the 2021 Election Page or the Election Sign Bylaw.
---
We're here to help, contact us!
309B Macleod Trail S.W., High River, Alberta
Monday to Friday 8:30am - 4:30pm (Closed on statutory holidays)
planning@highriver.ca
403-603-3407
Maps
COVID-19 Information
Frequently Requested Bylaws
Report a Concern