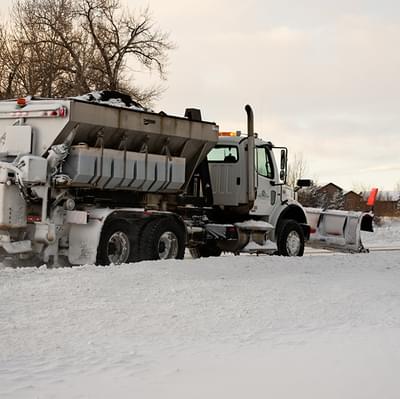 Snow and Ice Control
Snow and ice control is important to reduce hazards and provide reasonable winter mobility on roads, sidewalks and pathways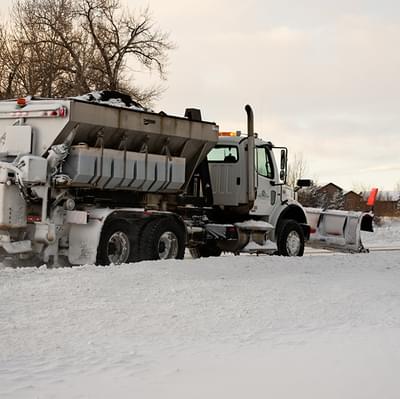 High River snow removal crews must maintain the driving lane on Priority 1, 2, & 3 routes to a safe, reasonable winter driving condition.
Once priority routes are cleared, crews move into residential zones. The Good Neighbour Bylaw requires all residential and commercial property owners to clear snow and ice from their privately owned sidewalks, walkways and parking lots within 24 hours of a snowfall. This includes vacant properties.
Please note that Council has directed administration to begin clearing downtown sidewalks after every snowfall in order to maintain access to businesses in this area.

If you are unable to remove snow, please make arrangements with friends, neighbours or contractors. Snow and ice removal is important for everyone's safety. High River has a Snow Angel Program. Volunteers are appreciated.
Windrows
To maintain driving lanes, crews use "flat-blading" which results in a build-up of snow along the side of a roadway. This snow buildup is called a windrow. While this is good for motorists, the snow left over after crews have flat-bladed can create some extra work for property owners.
Plow operators operate on a strict schedule as they move from one neighbourhood to the next.
They make every attempt to keep driveways clear or keep windrows as small as possible by evenly distributing the snow on either side of the road.
To enable crews to remain on schedule, property owners are responsible to remove the snow from their driveways and sidewalks.
After heavy snowfalls, windrows can build up. Under extreme circumstances, windrows will be removed in accordance with the Town's approved Snow and Ice Control Policy.
We appreciate your cooperation and understanding when crews are working hard to clear every street in town as quickly and efficiently as possible! Please contact the Town's Operations Services with any concerns or questions or take a moment to complete a Report a Problem form to let us know of any issues, concerns – or kudos to our hard-working crews.
---
We're here to help, contact us!
640 7 Street N.W. High River, Alberta
Public Works Office: 7:00 am - 4:00 pm, Monday to Friday / Recycling: 8:00am - 5:00pm, 7 days a week (Closed on statutory holidays)
operations@highriver.ca
403-652-4657
Maps
Subscribe to the Town Crier!
COVID-19 Information
Frequently Requested Bylaws
Report a Concern