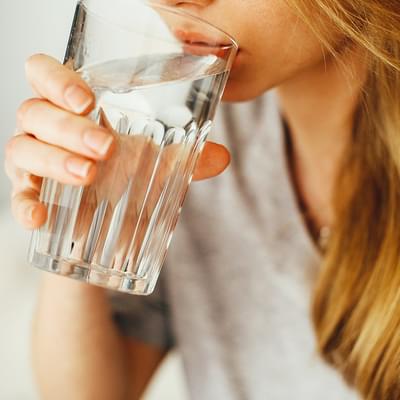 Clean Water
Staff at the Water Treatment Plan make sure clean water is delivered to households and businesses throughout town.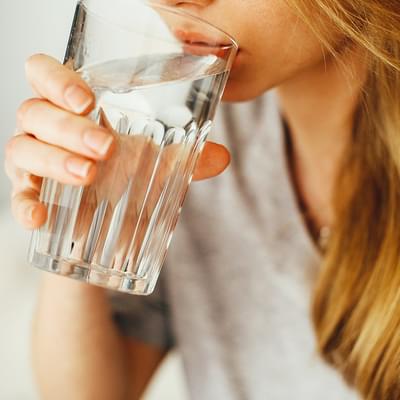 Submersible pumps bring water into the Water Treatment Plant where it is treated. It then travels through hundreds of kilometers of pipe to be delivered to households and businesses throughout High River.
The Town's Water Treatment Plant is a multi-barrier system. Once water from the wells is introduced to the plant the treatment process starts as water works its way through charcoal filters, UV light, cleaning chemicals and resting stations. Once chlorine is added, water flows into the clear well where it is ready to be pumped into the High River distribution system.
Drinking water is tested and monitored in accordance with provincial requirements and accepted industry standards to ensure that the water consistently meets all Health Canada and Government of Alberta regulations.
2023 Quarterly Water Samples* (PDFs)
*The Town of High River complies with Alberta Environment and Parks safe drinking water regulations and legislation for municipalities. See the FAQ HERE.

August 16, 2023
3rd Quarter, 2023 (part 2)

Analytical Report (this report includes lead concentrations, fluoride, chlorine and other similar data related to routine potability testing)

August 16, 2023
3rd Quarter, 2023 (part 1)

May 26, 2023
2nd Quarter, 2023
February 23, 2023
1st Quarter, 2023
Boil Water Advisories
If the Town issues a boil water advisory, affected residents will be notified through the Town website, social media, local media, outdoor signage or direct letters depending on the number of impacted residents.
If the Town has issued a boil water advisory, please review safety tips.
Lead Management Water Sampling Program Information
April 2022 Update: Lead Sampling Results Well Below Safe Limit
Thanks to residents who participated in the province's required lead water sampling program for towns across Alberta. Town staff appreciated the patience of all volunteers during the past years with all the challenges involved in obtaining home water samples
Results of required lead water sampling for High River show results WELL BELOW THE SAFE LIMIT
Anyone still wishing to volunteer and have a sample of their home water tested is invited to contact operations@highriver.ca
Background: In 2019, Alberta Environment and Parks (AEP) and Environment Canada shared guidelines about possible lead hazards in drinking water. These guidelines required municipalities to assess lead hazards that may be caused by older underground pipes that carry water into homes.
The Town assessed the water source to assure the community that our water supply is safe. Based on records we want you to know that there are not many, if any, lead service lines in High River. We confirmed that the system is not creating lead or sending lead to the tap. In most cases lead at the tap will be a result of lead pipes and older plumbing fixtures.
Due to the COVID-19 Pandemic response lead testing was delayed, then took place in 2021 in time to meet Provincial timelines.
---
We're here to help, contact us!
640 7 Street N.W. High River, Alberta
Public Works Office: 7:00 am - 4:00 pm, Monday to Friday
Recycling hours Monday & Friday, 10:00 AM - 5:00 PM, Tuesday to Thursday: 8:00 AM - 5:00 PM Saturday and Sunday: 8:00 AM - 5:00 PM (Closed on statutory holidays)
operations@highriver.ca
403-652-4657
Maps
Subscribe to the Town Crier!
COVID-19 Information
Frequently Requested Bylaws
Report a Concern