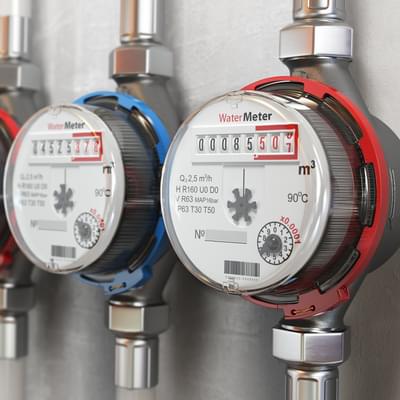 Utility Information and Water Meters
The Town of High River prides itself in educating its residents about their utilities and payments. Below are a list of tips and tricks put together by the Town to help residents better understand their utilities and water meters.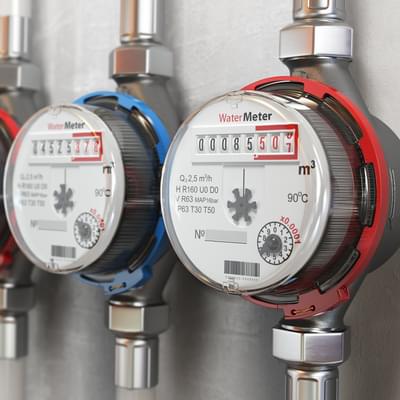 Quick links and forms:
The Town of High River processes invoices for utility services on a bi-monthly basis (every 2 months). The invoice includes fixed rates for water and sewer service; consumption charges for water and sewer; the storm sewer fee; waste and recycling services. Water meters are read at the end of February, April, June, August, October, and December of each year. Water and utility bills are mailed the first week of January, March, May, July, September, and November with payment due ON THE LAST BUSINESS DAY of each of those odd months. For example, January and February bills are mailed out the first week of March and payment is due by March 31.
The Town of High River does not offer electricity or natural gas service. Visit UCA Helps, Utilities Consumer Advocate to compare electricity and gas prices in your area, view historical rates, or get help resolving utility related issues.

Only the person(s) whose name is on the Land Title for the property can make account changes and inquiries. No changes can be made on behalf of another person or business.
You may make a request in writing to add someone (i.e., a roommate, a spouse, business partner, etc.) to access information on your account. Once the name and contact information is added to the notes for the account that person may make inquiries.
Please note: Failure to receive or loss of the utility invoice cannot be accepted as a valid reason for non-payment or for exemption from late payment penalties.​
Utilities Tips and Tricks
Utility Rate Bylaw
The following are the most commonly requested rates. You may call the Corporate Services Department for any that are not listed here or view the Rate Bylaw. Billings are bi-monthly.
Understanding Your Water Meters
What is a Water Meter?
Water meters are tools used by utilities to accurately measure consumption of water for billing purposes but can also be an empowering tool for consumers to manage usage and their utility bills. Being mindful of your household's water consumption can provide valuable insights into fine tuning usage patterns that will help you save both water and money.
Where to find your meter?
In many Canadian homes the water meter is in the basement. They are generally found near the floor where the main water line enters the home and downstream from the home's main shut off valve. The meter measure and displays the consumption of water on a digital register. Most utilities bill to the cubic meter, which is the unit directly to the left of the decimal.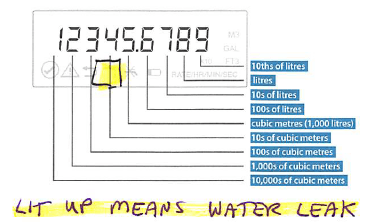 Reasons to locate and read your water meter?
Monitoring how much water is used in your household. Tracking water usage can contribute to overall sustainability, budgeting, and realizing your homes water conservation goals.
Identifying wasteful and costly water leaks. Learning how your meter works and using it to monitor for leaks in and around your property, is a valuable tool in identifying and correcting some otherwise difficult to detect plumbing issues.
Understanding Your Water Meter
Water & Utility Tips from the Town
How to Check for Leaks
Leaks can range in size. A small stream of water from a faucet can waste 15 cubic metres (m3) per month. If the water level in a toilet tank is too high and overflowing into the overflow tube, or the flapper is completely lifted, it can waste 1,200 m3 per month.
Step 1)
Is there a leak? Your water meter can help you check!
Turn off all fixtures that use water inside and outside your home.
NOTE: Make sure no one is using water in the home. Do not turn off the main valve that connects your property to the Town water supply.
Find the water meter. It is located where your water service enters your home. This is most often in the basement.
Is the flow indicator – which may look like a triangle, gear or needle – still turning?
If YES, you have a water leak somewhere in your home. Go to step 2.
If NO, there is no water leak in your home.
Step 2) Find The Leak
Always check for toilet leaks first – they are the #1 source of water leaks.
Drop – Put several drops of food coloring into the toilet tank and wait 10 minutes. You can also use coffee or toilet bowl cleaner.
Peek – Look in the bowl. If the water changes color, you have got a leak.
Repair – Toilet leaks can be caused by faulty gaskets, flappers that do not close or high-water levels in the toilet tank.
If the Source of the leak is not a toilet, check all water fixtures inside and outside your home

Indoor Leaks

Water softener
Air conditioner
Hot water tank
Faucets
Humidifier
Dishwasher
Bathtubs & Showers
Refrigerator
Water Dispenser/ice maker

Outdoor Leaks

Outdoor taps
Irrigation system
Fountain or water feature
Water service line
If you are still unsure if you have a water leak in or outside your home, contact a certified plumber to request a complete inspection.
Winter Averaging
Winter Averaging is in effect from May to October each year and is turned off at the beginning of November each year.
What is Winter Averaging and how does it work?
The sewer consumption amount charged on every 2-month utility invoice will be for the actual water used during the months of November through April.
In the summer months, sewer consumption amounts charged for May through October will be an average of what was used from November through April. This may provide a reduction on sewer consumption amounts if residents are watering gardens and lawns during warmer/dryer months. This winter average is only applied to sewer consumption if more water is used in the May to October months than is usually used in the winter months of November through April.

In the above example, Code A is actual consumption. The winter water consumption amounts, in cubic meters (m3), were:
Nov-Dec 2020 Utility Invoice: 24 m3
Jan-Feb 2020 Utility Invoice: 25 m3
Mar-Apr 2020 Utility Invoice: 24 m3
Making an average of 24.6 m3
This average is then applied to the May through October invoices at 24.6 m3. In the example below, only 23 cubic meters was charged to the Sep-Oct 2021 Utility Invoice , and this is due to the actual consumption of 23 m3 being lower than the winter average amount of 24.6 m3. So, the lower of the two is charged to the sewer portion of the invoice.

As a reminder to residents: the Nov-Dec 2021 invoice will have the full actual water amount used for both water and sewer consumption.
Frozen Pipes
Finding Water Leaks
Leaks are a slow and steady way to waste thousands of liters of water. Luckily, you can fix many household plumbing problems yourself.
Leaking water pipes, faucets and toilets can be an expensive problem. Frozen pipes can be a nightmare. Here are some tips for preventing these problems and ideas for dealing with water pipe issues if they occur.
Preventing Frozen Pipes
If you leave for the winter, turn of the main shut-off valve to your water supply and drain your faucets.
Disconnect all garden hoses and wrap all outdoor faucets with rags, newspaper or insulating material. Cover with plastic or other material to prevent moisture from getting inside.
Cover foundation vent holes to keep your crawl space warmer.
During freezing spells, keep a trickle of water running from your indoor faucets to prevent the pipes from freezing. A small trickle of water will cost you a few extra cents a day and save you the huge cost of repairing frozen pipes and dealing with water damage.
Insolate any exposed pipes. Use heat tape if necessary.
If your leaving home for a few days, keep your heating system turned on and set to a low temperature so that some heat is available to keep pipes from freezing.
Meter Symbols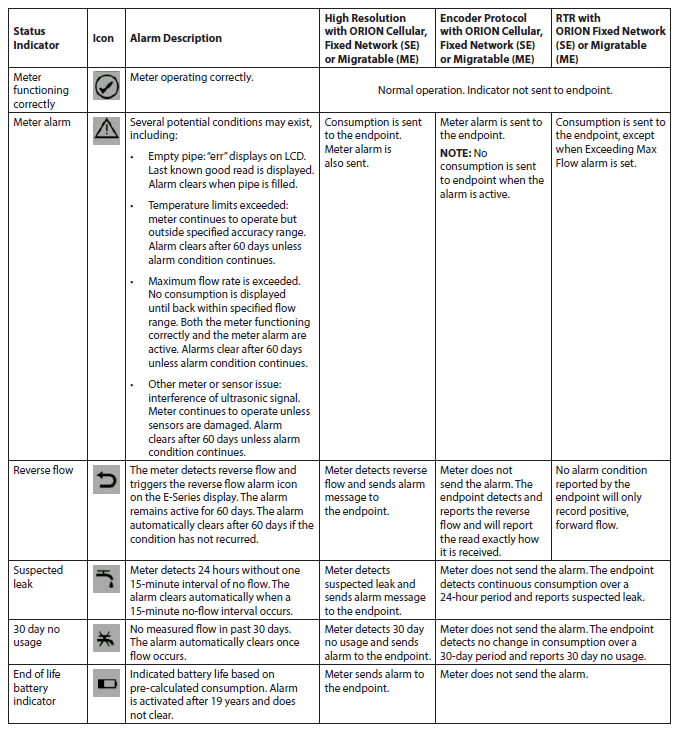 Water Utility Billing Anomalies
Policy Statement:
Water Utility Billing Anomalies happen when a resident, business, or property owner experiences an abnormal and unexplained bill for a single billing period. The Town at the formal request of the resident, Business, or Property Owner agrees to adjust the water utility bill to the amount equal to the average bi-monthly water consumption of the previous two years.
What is an Anomaly?
An anomaly is defined (for the purpose of this policy) as any utility billing which reflects water consumption that is a minimum of three (3) times the amount consumed during the previous two years peak billing period.
What is the peak billing period?
Peak is defined (for the purpose of this policy) as the highest water consumption in one billing cycle where the resident, property owner, or business has occupied the billed unit/property for at least three complete billing cycles.
Reason for Policy:
This policy reflects Town Council's desire to treat all residents, businesses, and property owners in a fair and equitable manner. This is designed to provide staff with clear guidelines for the treatment of unusually large and unexplained water utility bills.
---
We're here to help, contact us!
309B Macleod Trail S.W., High River, Alberta
Monday to Friday 8:30am - 4:30pm (Closed on statutory holidays)
corporateservices@highriver.ca
403-652-2110
Maps
Subscribe to the Town Crier!
COVID-19 Information
Frequently Requested Bylaws
Report a Concern