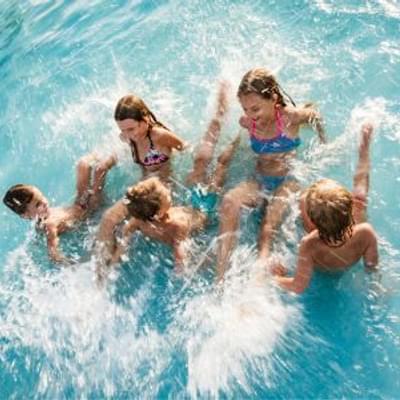 Moving Forward - Aquatic Facility Expansion
Building High River's future by putting people first and meeting community needs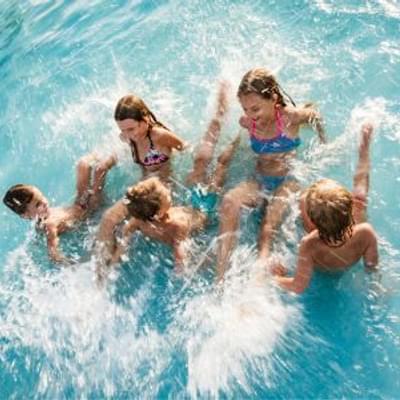 Building High River's Future - Moving Forward to Expand the Town's Aquatic Facility
At their July 11, 2022 regular meeting of Council, after thoughtful deliberation, Town Council approved a plan to move forward with the Aquatic Facility Expansion along with other upgrades to the Bob Snodgrass Recreation Complex. Council noted that the Fall 2021 Aquatic Facility Referendum was non-binding, giving them flexibility to review the results in context with other information.
"The decision comes down to our commitment to putting people first. Council believes the expansion will be a welcome addition to the community that will benefit the Town for years to come. It supports Council's vision to build High River's future based on good stewardship that meets the community's current and future needs." Craig Snodgrass, Mayor of High River
At the July 11 meeting, Council also directed administration to begin looking for a parcel of land to be used for a future new recreational facility as part of the Town's long range planning. A new facility would be dependent on growth of the Town.
Council will review costs and timing of this major project when they begin their 2023 Budget discussions in fall, 2022. Please check back often as information will be updated on this page, and follow the Town's social media channels for updates.
"High River offers a lifestyle that keeps residents here, attracts visitors from around the world, and is now attracting people and businesses to move here. The Aquatic Facility expansion and upgrades to our recreation complex will enhance the quality of life people expect here and we believe it will result in many positive returns for years to come." Craig Snodgrass, Mayor of High River


Aquatic Facility Expansion Information
Questions or Concerns? Contact Information for Residents
Council has moved forward with this expansion following thorough deliberation; however, we realize some residents may have questions or concerns about this decision.
Aquatic Facility Timeline - Next Steps
Council will review costs and timing of this major project when they begin their 2023 Budget discussions this fall.
Please check back as information is updated here.
Aquatic Facility Expansion Project Costs and Residential Taxes Information
Proceeding with the expansion will require borrowing $15 million. While it is not expected to impact other Town services covered in future budgets, costs will be reflected in future tax rates. The information below reflects current estimates. . It is anticipated the expansion will lead to higher revenues for the Town's Bob Snodgrass Recreation Complex along with other benefits such as attracting people, sports teams, and businesses to the Town over time.
Please check back as this information will be updated following 2023 Budget discussion, when setting the 2023 tax rate, and throughout project stages.
Fall 2021 Aquatic Facility Referendum Information and Results
Aquatic Facility Referendum Results
At the 2021 Municipal Election polls, residents were asked the following question:
Do you support the Town borrowing up to $15,000,000.00 to expand the existing pool facility?
Residents were asked to select either YES or NO as their answer.
The referendum was non-binding meaning it is for information to help Council make a decision. It ensured the community was heard and to provided future Council with information to help them make a decision based on the best interests of the community and taking into consideration other factors.
Referendum Voting Results:
4078 residents voted in the local Aquatic Facility Referendum.
The preliminary results are as follows: 1866 voted YES, 2212 voted NO.
Results of the referendum vote were provided to the newly elected Town Council for consideration.
Council reviewed the results and deliberated a decision at their July 11, 2022 regular meeting of Council.
NOTE
This referendum met the legislative requirements of the Local Authorities Election Act. The results of the ballot are not binding to Council and will be used as information only for future budget decisions.
---
We're here to help, contact us!
309B Macleod Trail S.W., High River, Alberta
Monday to Friday 8:30am - 4:30pm (Closed on statutory holidays)
legislativeservices@highriver.ca
403-652-2110
Maps
Subscribe to the Town Crier!
COVID-19 Information
Report a Concern