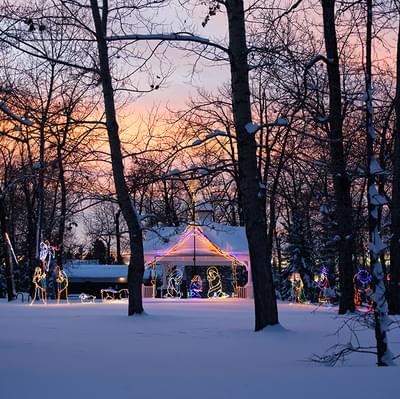 Experience the Magic of a Small Town Christmas!
A traditional Christmas in High River is an unforgettable family experience! Join residents and visitors from near and far to enjoy family activities, outdoor fun and our famous Christmas Parade.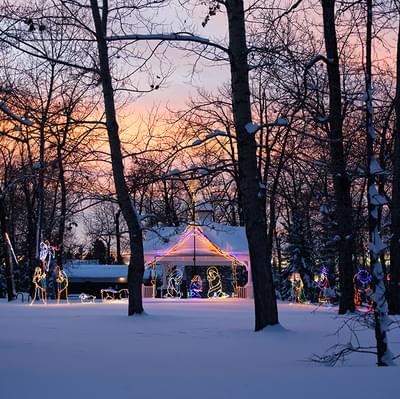 If you wish to have your holiday event listed on our social media/events feed, contact communications@highriver.ca.
Town Facilities Holiday Hours and Closures in December (link)
High River's community spirit shines through as everyone works together to spread joy. Below are some highlights for the upcoming holiday season. For a full list of events and details, visit the High River Christmas website. For up-to-date information about COVID-19 click here or visit the Province's website alberta.ca/covid.

Schools Out Camps. We offer fun, safe, and affordable Schools Out Camps for children ages 5 – 12. The camps run from December 20 – 24 and then again from December 27 – 31. Hours are 9 am – 4 pm Monday to Friday, with optional before and after-hour care. Contact our Parks & Rec department for more information and to register: 403-652-4042.
Enjoy a holiday lights video on the Town's Facebook page!
Every year the High River Parades & Lights Society, Rotary Club, Lions Club and volunteers dedicate time to light up our community and organize Christmas parades and events. Town staff make sure we help to support their amazing efforts! To enjoy a beautiful video CLICK HERE.

Wishing you Wellness!
With holidays and winter upon us, #HighRiver's Community Support Services provides simple, self-care strategies to manage stress and beat the winter blues. Wishing everyone wellness! Read tips about healthy habits, making time for yourself and connecting with others and more, by clicking the link below. If you need support, 24/7 support lines are provided too.
Holiday Wellness Tips (link)


---