Brava Vocal Ensemble
Each year, High River Gift of Music is pleased to play a small role in helping to showcase Canada's finest talented young artists with our Young Musicians Extraordinaire concert. Brava, meaning capable, commendable and courageous, is the name the Calgary Girls Choir uses to describe this group of young singers who are just beginning to come into their own. The Brava choir explores their passion for creating beautiful sound while pushing the boundaries of choral excellence.
Elaine Quilichini, Artistic Director for the Calgary Girls Choir, has a unique gift for inspiring a love of music in others. Her passion and expertise allow her to guide others toward musical and personal excellence. In 1995, she founded the Calgary Girls Choir, and with her vision and passion, it continues to stand as a model of choral excellence for others.
We invite you to join in applauding the promise and potential of these rising young musicians.
Contact Information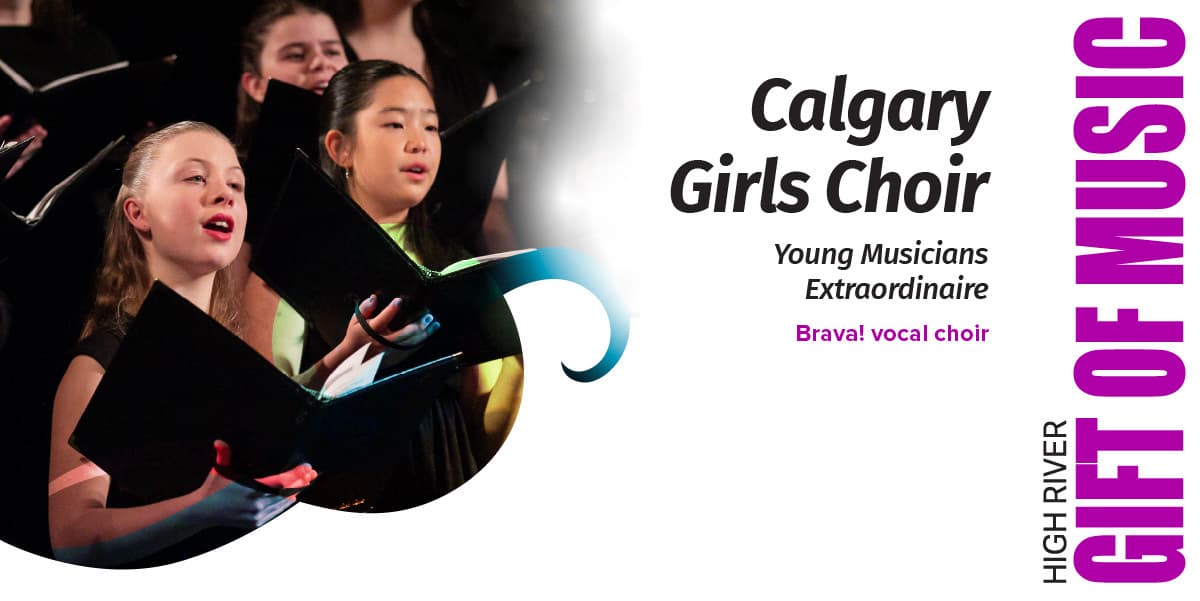 ---