Council Aims for Stability Approving Budget with 2.2% Tax Increase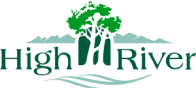 by Town of High River
14/02/2023
Community Council 2023 Budget
HIGH RIVER – On February 13, 2023, High River's Town Council approved the 2023 Municipal Budget with a 2.2% tax increase and 0.5% increase in utilities. Council reviewed financial data showing the Town sits in a solid financial position as it returns to regular operations following the pandemic, and as renewal projects that followed the flood of 2013 are wrapping up.

As a result, Council has approved a transfer from the Town's 'Tax Stabilization Fund' to cover projected spending in the amount of $320,000, thereby ensuring a low increase after three years of holding the line with no tax increases. The fund was created with funds remaining from $4.3 million in government support during the COVID-19 pandemic.
"We are lucky to be in a financial position this year where we can soften the blow of a potentially higher tax increase by using this fund to offset expenses," said Mayor Craig Snodgrass. "This is a people-first town, and by approving a lower tax rate, money from this fund is essentially going back to our residents and the community."
Over the past three years, Council has followed a strategic priorities process to help guide decision-making during budget discussions and at all regular meetings. This has streamlined project management and resulted in a new approach to managing the Town's finances.
"The low tax rate this year is the result of unique and unfortunate circumstances created by the pandemic, but High River is a town that has learned to make the most of every opportunity," added Mayor Snodgrass. "The reality is that the cost of everything is increasing, impacting costs to provide services and take care of our infrastructure. We are now looking at what we've learned and how we can achieve a stable tax rate for our residents and sustain this solid financial position."
A 2.2% tax increase means an average of $68 per year more per taxable property, based on an estimated 6,700 taxable properties within the Town. Assessment notices will be mailed at the end of February.
For more information and to read the capital and financial budget reports, visit the Town's website. Follow the Town's website and social media for updates. To receive timely information to your email inbox, subscribe to Town news – click here and select 'All News' or '2023 Municipal Budget.'
- 30 –
For more information:
Town of High River
403-652-2110