High River Council Moves Forward with Aquatic Facility Expansion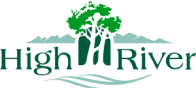 by Town of High River
12/07/2022
Community Parks & Recreation Council
HIGH RIVER – The Town of High River's Council is proceeding with a plan to expand the Town's current Aquatic Facility within the popular Bob Snodgrass Recreation Centre (BSRC). At their regular meeting on July 11, Council noted that last fall's referendum on the expansion was non-binding, giving them flexibility to review the results in context with other information. They also determined that the result of the referendum was too close to provide clear direction. After thoughtful deliberation, Council has decided the expansion will be a welcome addition to the community that will benefit the Town for years to come.
"This decision comes down to our commitment to putting people first," said Mayor Craig Snodgrass. "Our Council members believe the Aquatic Facility expansion supports our vision to build High River's future by meeting the community's current and future needs."
Proceeding with the expansion will require that the Town borrow up to $15 million. While the cost of the expansion is not expected to impact other Town services covered in future budgets, repayment of the loan and costs to operate the expanded facility will be reflected in future tax rates.
At the July 11 meeting, Council also directed Administration to begin looking for a parcel of land to be used for a future new recreational facility as part of the Town's long range planning. A new facility would be dependent on growth of the Town.
Council will review costs and timing of this major project when they begin their 2023 Budget discussions this fall. It is anticipated that the expansion could lead to other benefits for the community including attracting people, sports teams, and businesses to the Town over time.
"High River offers a lifestyle that keeps residents here, attracts visitors from around the world, and is now attracting people and businesses to move here," adds Mayor Snodgrass. "The Aquatic Facility expansion and upgrades to our recreation complex will enhance the quality of life people expect here and we believe it will result in many positive returns for years to come."
Council has moved forward with this expansion following thorough deliberation; however, we realize some residents may have questions or concerns about this decision. Residents are welcome to reach out in the following ways:
-30-
For more information please contact:
Town of High River
403-652-2110
To subscribe news and events postings from the Town of High River, click here and complete the 'Subscribe Today' online form. Receive news and event alerts straight to your inbox.