High River Spray Park is Now Open!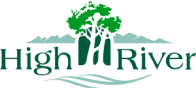 by Town of High River
01/06/2022
Community Parks & Recreation
The High River Spray Park will open for the season on Thursday, June 2.
The spray park is open when temperatures reach +18 degrees celsius. The park will close in the event of inclement weather or if air temperatures become too cool.
Hours of operation:
June
Monday to Wednesday: Closed
Thursday to Sunday: 11 am - 7 pm
July to September
Monday to Sunday: 9 am - 8pm
The High River Spray Park is a refreshing spot to cool off during the summer months; be sure to enjoy time spent with family and friends. Washrooms and a drinking fountain are available on site. There are picnic tables in the area to rest or have a snack.
For more information, visit the High River Spray Park webpage.
-30-
Town of High River Aquatics
403-603-3555