The 2021 Fall Photo Contest is Officially Closed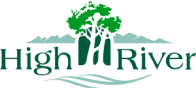 by Town of High River
09/11/2021
Community
The 2021 Fall Photo Contest is Officially Closed
The 2021 Fall Photo Contest has officially come to an end.
The community of High River showed incredible support for this town project as we received over 50 photo entries.
Thanks to everyone who participated! We're excited to showcase our beautiful community with your photos.
Our judging committee will now take some time to review the photo submissions and choose the winners.
Stay tuned to our social media accounts for updates as we select the winning photos for the Fall Photo Contest.