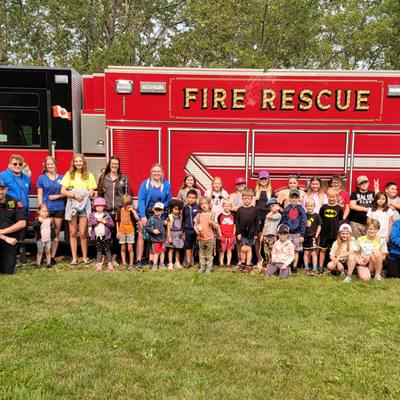 Play Parks & Rec Day Camps
Do your kids need something during vacations or in the summertime? Let us fill their weeks with fun day camps, including fun indoor and outdoor activities such as sports, swimming, games, crafts and more!
A waiver and consent package must be filled out for each child prior to camp starting.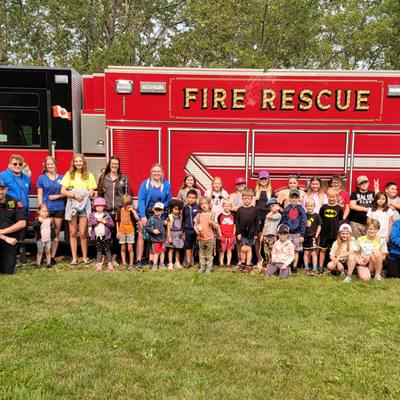 Our Day Camp Staff
All staff have First Aid Training, are High Five certified, trained in physical literacy, and are prepared in the event of an emergency.
Play Parks & Rec Resources
Enrolled in Day Camps? Here's some tips:
What to bring:
Hat, swimsuit, towel and change of clothes.
Lunch and two snacks (nut-free). Please note there is no microwave available.
Closed-toe running shoes.
Refillable water bottle.
Sunscreen and bug spray
Please label ALL items with your child's name.
Always dress for the weather as we try to include time outside (weather permitting).
What not to bring:
Please leave all handheld video games, electronics, iPods, or other valuables at home! We are not responsible for lost or stolen items.
Sign-In and Sign-Out
Parents are required to sign their children in and out daily. Children may sign themselves out after the first day of the week if authorized on the registration form.
Drop-Off and Pick-Up
Drop-off is between 7:30 – 9 a.m.
Pick-up is between 4 – 5:30 p.m.
Additional Information
Allergies
We make every effort to accommodate children with allergies but cannot guarantee an allergen-free environment. Due to severe allergies, please do not send any nuts in your child's lunch, including peanuts and tree nuts. If your child has food allergies, please call 403-603-3507 prior to registering.
Minimum numbers required
All-day camps and activity options are subject to minimum and maximum numbers. Please register early to avoid disappointment.
Withdraws & Refunds
Registration is an important part of our program delivery as our programs operate depending on minimum registration(s). Please provide us with as much notice as possible for any changes to your registration. Low registration sometimes results in the cancellation of programs.
Withdrawal requests will be accepted up to seven (7) days before the program starts with no processing fee. Withdrawal requests within seven (7) days will result in a $20 processing fee.
Contact 403.652.4042 (Press 2).
If the Town of High River cancels a program, participants will be fully refunded or may apply a credit to future programs.
If a credit is placed on your account from a refund, cancellation, or course transfer, the credit from your account may be refunded or used towards another activity or membership in our facility. A credit will expire one year from the date that it was issued. After making every effort to contact you, unused credits will be donated to Jumpstart.

Missed Classes
In the event that a participant is unable to attend a class, no make-up class(es) or credit will be offered.
Transfers
Transfer requests from one program to another are permitted during the same session if space is available. If the transfer results in a difference in fee— arrangements will be made at the time of transfer.
---
We're here to help, contact us!
228 - 12 Ave SE High River, Alberta
parksandrec@highriver.ca
403-652-4042
Facebook
Maps
Subscribe to the Town Crier!
COVID-19 Information
Report a Concern
Sign Up for Parks and Rec Newsletter
Frequently Requested and Environmental Bylaws
Sign Up for Play Parks and Rec Day Camp Updates!