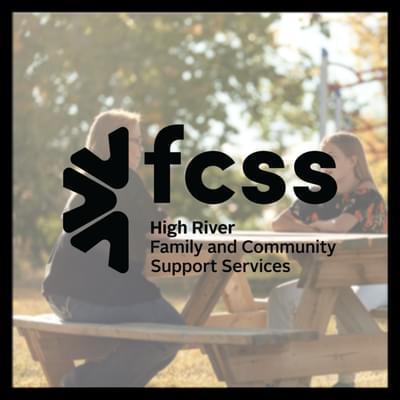 FCSS Programs and Resources
Whether you are looking for information or support, FCSS helps connect you to the resources available through FCSS and other community and Government programs.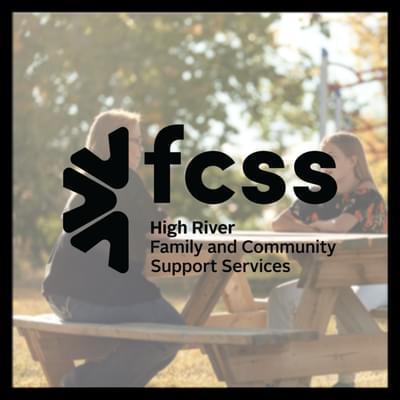 The Town of High River's FCSS helps connect people with resources to help with food and essentials, senior supports, health and mental wellness, financial assistance, housing and more. We are here to help.

High River and United Way Partnership Grants.
Increasing awareness and raising the funds our community needs to provide projects and support to those in need.
The United Way/High River Partnership supports the healthy community concept of promoting well-being through community partnerships, initiatives and action.
The United Way/High River Partnership is one of five partnerships between United Way of Calgary and Area and the municipalities of Chestermere, Cochrane, High River, Okotoks, and Strathmore.
The High River Partnership Committee is made up of a minimum of eight local volunteers representing social service providers, community stakeholders and businesses (including the Town appointee). The committee is accountable to the Town of High River and responsible for monitoring community needs, investing in essential local social programs and initiatives, and running a local United Way campaign.
Volunteer Income Tax Program
Through the Community Volunteer Income Tax Program, community organizations host free tax clinics where volunteers file tax returns for eligible people. FCSS is a CVIPT location.
You may qualify if your income is within the eligible limits and is not business income. Call us to find out if you qualify.
Community Access Program
The Community Access Program (CAP) provides discounts on many town programs, activities and support services to residents that meet specified qualifications. Eligible participants receive CAP cards.
CAP card holders are eligible for:
50% off all programs offered in the Town of High River Community Program Guide (day camps excluded)
50% off admissions to the Bob Snodgrass Recreation complex and Cargill Field House
FCSS volunteer income tax program
High River library card
For more information, view the following:
FCSS Community Grant Program
Through the funding provided by Government of Alberta, High River's FCSS is able to provide grants to community organizations each year. Programs must meet the FCSS mandate and eligibility guidelines set by the province. High River's FCSS Community Grant budget for 2020 is $50,000
To be considered for funding, programs must be social services that are preventative in nature to promote and enhance well-being among individuals, families and communities or programs that promote volunteerism. Programs cannot duplicate other services, be primarily a recreational service, provide direct support to individuals or provide crisis or rehabilitative services.
Some programs that have received funding from High River FCSS include Big Brothers/Big Sisters, Foothills Regional Victim Services and Foothills Community Immigrant Services.
Volunteer Opportunities
The Town of High River actively promotes volunteerism in the community among residents and visitors.
For information on our Volunteer Driver or Snow Angels program, please connect with the FCSS team.
Contact: Kate Tymstra at 403-603-3426 or ktymstra@highriver.ca
For other volunteer opportunities in and around High River, visit the Volunteer Connector Website
---
We're here to help, contact us!
FCSS Resource Centre, 251 9 Ave SW, High River, Alberta, T1V 1A4
Hours
Monday - Friday 8:30am - 4:00pm
fcss@highriver.ca
403-652-8620
Report a Concern
Not quite what you're looking for? Here are a few similar pages that might answer your questions