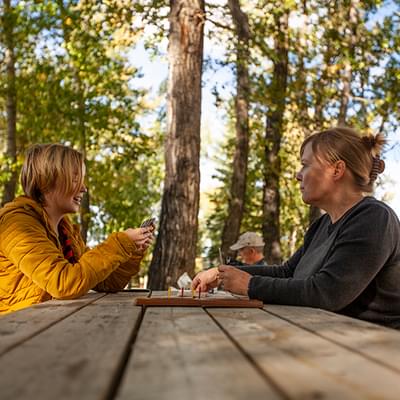 Health and Wellbeing Community Supports
If you need to talk, help is available in our community. Keeping the community connected.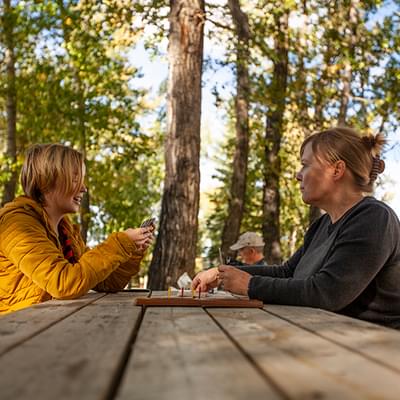 IMPORTANT: Call 9-1-1 if this is a crisis or emergency. If you are in danger, considering harming yourself or thinking about suicide please call 911.
Mental Health & Wellbeing
No matter what you are struggling with, we are here for you. Visit us here for a complete list of community resources.
Urgent Mental Health Supports
Distress Centre: Provides over the phone support and free crisis counselling.
24-hour phone support: 403-266-1605.
For those Hearing Impaired: 403-543-1967
Online Crisis Chat: Available from 3pm – 10:00pm weekdays and from noon-10:00pm on weekends
Family Violence Info Line: Provides support for family violence 24 hours per day.
Please call 310-1818 or chat online on the Family Violence Info Line from 8 am to 8 pm daily.
ConnecTeen: Provides free support for youth and teens.
24-hour phone support: 403-264-8336 (Teen)
Daily Text Messaging: 587-333-2724
Kids Help Phone: Professional counselling, information and referrals to young people.
24-hour phone support: 1-800-668-6868.
Text support: Please text CONNECT to 686868
Foothills Community Counselling
Affordable quality counselling services for individuals, children, adolescents, families and couples for residents in the Foothills Area.
Fees are based on a sliding scale that will reflect what an individual can afford based on income. Clients are also able to use their health insurance benefits.

To find out more or to begin the intake process:
Call 403-603-3549
Email fcc@highriver.ca
Visit the FCSS Resource Centre, 251 9 Ave SW, High River, AB T1V 1A4
Free Walk-in Counselling
Adults and Seniors only
Every Wednesday, 10:00 A.M. to 1:00 P.M.
Located in the FCSS Resource Centre, 251 9 Ave SW, High River, AB T1V 1A4
Counsellors
All of our counsellors are screened, highly trained professionals, who are all registered with professional associations. We are also proud to act as a teaching clinic and provide practicum placements for Masters students.
---