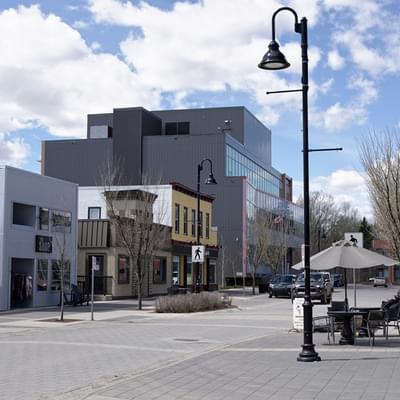 Relocate or Expand your Business
Just like your business, High River is a people first community. Our commitment to diversity and growth feeds into your goals and allows you to dream big! Connect your brand with ours and experience all High River has to offer to help your business thrive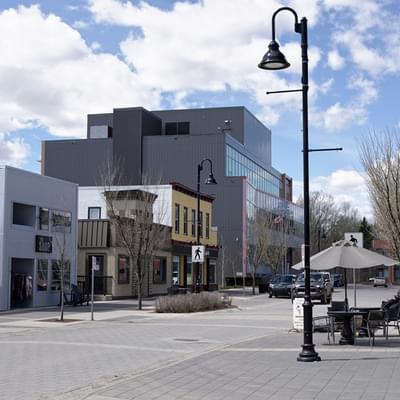 High River is a people first community, where people are the core of all we do! Let's work together to support the people who work, live and visit our community.
As a business owner, you understand the power of momentum and leverage. Now is the ideal time to connect your brand to ours, integrating our message into your own for increased impact, reach and engagement with your customers. We have the attention of Albertans, why not use that advantage as a means to springboard your own brand awareness campaign?

Business-Friendly Focus
High River's goal is to make it as easy, straightforward and efficient as possible to establish, operate and expand your business.
To that end, we've recently overhauled our Land Use Bylaw to allow for more flexibility when it comes to choosing the ideal location for your business, and our Planning and Development Division continues to survey the development community to gain valuable insight surrounding how to further improve the business-development experience.
As well, the High River business license has been streamlined to charge one fee for all businesses located in High River, regardless of location, and we have recently implemented a special 'good neighbour' fee for businesses located in the MD. All of these actions, including our no-fee business license for new entrepreneurs under the age of 25, are designed to encourage new business initiatives.
And we are putting our money where our mouths are…
In High River, we believe the best use of tax dollars is to keep our focus on helping you successfully navigate the process of getting up and operating and point you in the direction of other organizations to assist you with all other aspects of being successful.
As a result, you can rest assured that you'll always have the support you need to run your business effectively. Between the provincial and federal governments, local business support organizations, educational institutions and private business owners, there's a huge variety of expertise and offerings available to provide the assistance and encouragement you'll need.

Located a mere one-hour drive from the Calgary International Airport, and 30 minutes from the southern Calgary city limits, High River offers the perfect location for businesses that require access to Calgary, but who prefer to stay outside its limits.
High River proudly offers the ideal mix of convenience and calm that can only be achieved in a smaller, more intimate community setting – where a culture rooted in people ensures friendly, fair treatment at every turn.
For the Business
Our goal is to establish High River as the corporate office headquarters of the Foothills region.
Firms like Western Financial Group have already recognized the value High River offers, and we'd like to see that footprint expand to include several more.
High River hosts three main types of land uses designed to support business relocation or expansion:
Central Business District: conveniently located in the centre of town
Neighbourhood Commercial Districts: located on the major arteries into High River
Service and Employment District: supporting larger uses located right adjacent to Highway 2
Whatever your need, we're sure we can find the right location to support you.
Keep Happy Employees
High River offers a fantastic location for all kinds of families to call home, including ideal locations for parents of young children looking for a community to plant their roots as well as support the living requirements of their aging parents.
We're confident that our wide-range of housing options will appeal to every type of, and every member within, your family.

---
We're here to help, contact us!
309B Macleod Trail S.W., High River, Alberta
Monday to Friday 8:30am - 4:30pm (Closed on statutory holidays)
businesslicense@highriver.ca
403-652-2110
Maps
Subscribe to the Town Crier!
COVID-19 Information
Safety Codes, Permits and Inspections
Frequently Requested Bylaws
Report a Concern