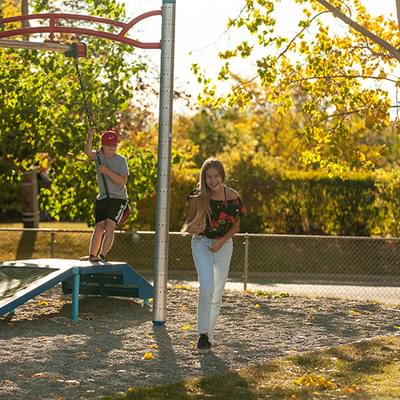 Parks & Recreation
The Town of High River offers many programs for all ages, young and young at heart.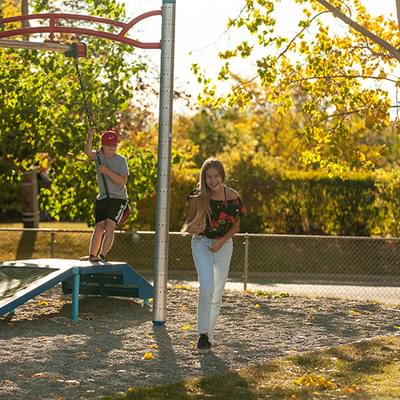 To view schedules, rates and membership fees please CLICK HERE
Healthy, active living is the name of our game! Whether you're into fitness, soaking up the sun outdoors or enjoying nature, there are so many ways to stay active in High River!
On these pages you will find information on exploring Happy Trails and Sheppard Family Park, information on Rec schedules, admission, how to book a facility, membership rates and more.
Did you know there are 700 Acres (or 283 Hectares) of parks, boulevards and green spaces – and these are growing each year, all for your enjoyment!
The Town's dedicated Parks & Recreation staff maintain and care for our public playgrounds, baseball diamonds, sports fields, cemetery, trees, flower and shrub beds, benches, picnic tables, fences and oversees mowing contracts.

Don't you love the summer hanging flowers?
Parks & Recreation staff installs and maintains displays downtown, in public parks and at Town facilities. During the growing season, there are nearly 100 ground planters and 65 hanging planters that staff crews' water, fertilize and maintain.
See our Community Programming Guide and register for upcoming programs, spend your weekend outdoors at the Lion's Club Campground at George Lane Park or take a relaxing tour through our Community Gardens.
The 2023 Community Program Guide can be found HERE.
You can also check out information on our memorial trees and beautiful greenspaces, as well as our plans to transform High River's parks, trails and open spaces into spaces that are accessible, connected, diverse and sustainable.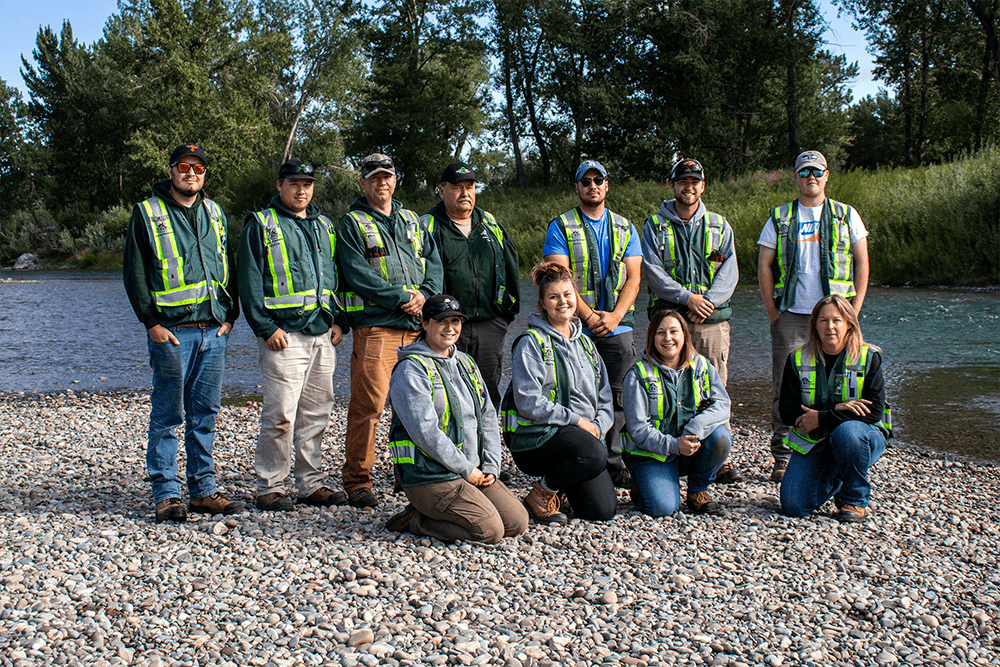 ---
We're here to help, contact us!
228 - 12 Ave SE High River, Alberta
parksandrec@highriver.ca
403-652-4042
Facebook
Maps
Subscribe to the Town Crier!
COVID-19 Information
Report a Concern
Sign Up for Parks and Rec Newsletter
Frequently Requested and Environmental Bylaws
Sign Up for Play Parks and Rec Day Camp Updates!