High Country Drive - Information & Feedback
Residents and the High River Community can provide feedback below on the temporary 4-way stop, speed cushions and bump-outs at High Country Drive.
Project Background:
At their meeting on June 12, 2023, High River's Town Council passed a resolution to move forward with a temporary solution in response to community requests for safety controls at the intersection of High Country Drive and High View Gate NW.
The High Country Drive project addresses three main concerns at this intersection. These include making it safer for pedestrians, ensuring the crossing for golf carts is safe, and tackling the problem of high speeds. The temporary changes are designed to create more walking room for pedestrians, offer a safe passage for golf carts, improve visibility for pedestrians and golf carts, and decrease vehicle speeds and traffic congestion on High Country Drive.
As this project is temporary, the traffic calming devices purchased will be used for a multitude of projects in the future. The devices will be removed and repurposed following a final decision on the High Country Drive intersection.
Our top priority remains the safety of our community.
The current state of the intersection is temporary as we gather community feedback and data before deciding on a permanent design.

Emergency Response and Accessibility
We assure you that emergency services, including fire responses, have given their green light on this project. We have designed the changes to ensure that there will be no negative impact on emergency response times. Your safety remains our top priority, and we're committed to maintaining the highest level of emergency services even as we enhance our roads.
High View Gate Intersection
Adjustments may be needed to optimize the functionality of the bump-outs, including potential adjustments to the distance from the sidewalks. Please continue sharing your feedback using the survey below.
Your Voice Matters!
This project is a pivotal step toward improving connectivity and safety, but it's not set in stone. Your feedback is valuable; we're committed to listening to your thoughts. Over the next six months, we'll actively collect community feedback. At the end of this period, a report will be presented to the Town of High River Council to review all input and decide on next steps.
Have Your Say
All residents are welcome to share their thoughts on the High Country Drive intersection project. Your insights can make a real difference! To make things easy, we have set up a dedicated feedback channel that can be found below. Together, we can shape the future of our community's infrastructure.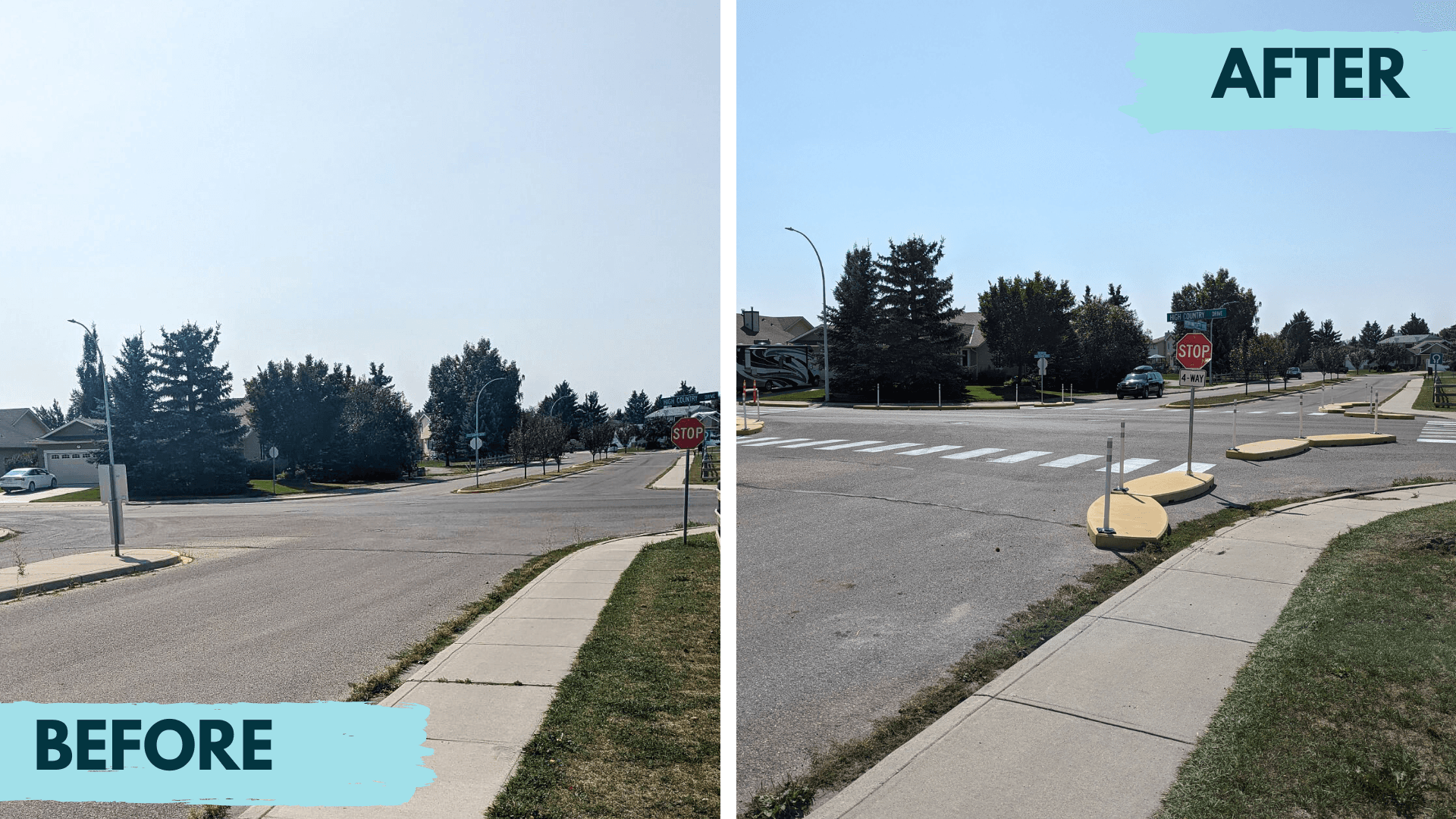 Thank you for your continued support and feedback. Let's drive our community forward together!
---
We're here to help, contact us!
309B Macleod Trail S.W., High River, Alberta
Monday to Friday 8:30am - 4:30pm (Closed on statutory holidays)
engineering@highriver.ca
403-652-2110
Maps
Subscribe to the Town Crier!
COVID-19 Information
Frequently Requested Bylaws
Report a Concern