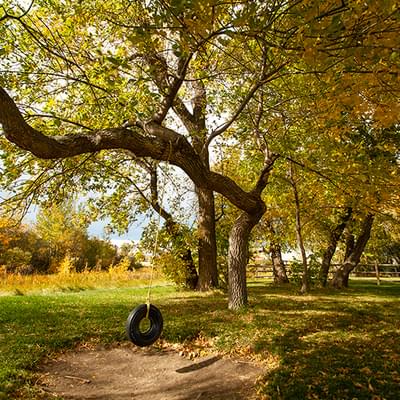 High River's Trees
High River boasts beautiful greenery with meaning. Many trees throughout town are used to celebrate a milestone or honour a lasting legacy.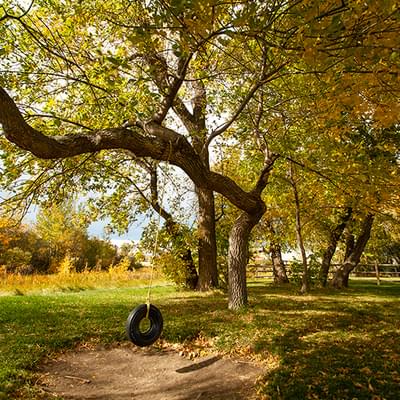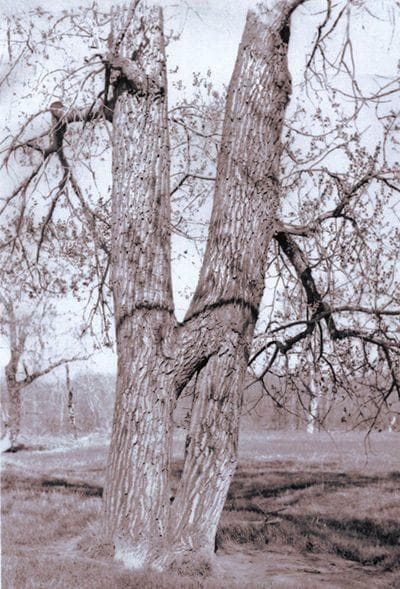 High River falls within an area that is the traditional home of the Blackfoot people.
The Blackfoot name for the Highwood River is "Ispitsi" referring to the tall cottonwood trees, or "high wood" along its banks. The cottonwood flats along the river were important wintering areas for the Blackfoot people. The low lying valleys offered shelter, water and trees for winter fuel. Learn more about High River's rich history.

The flood of 2013 offered archaeological opportunities to learn more about the rich indigenous history of this area. Read more details in this Alberta government archaeological survey article. The information in this article provides details of our town's history.

Today's references to 'Spitzee' school, crossings, apartment buildings and restaurants come from this original Blackfoot name.

Check out our Natural Spaces section for more information.
Elm protection information
Tree Maintenances and Removals
Tree/ Greenspace Bylaws, Policies & Plans
Accessing Public Lands
Naturalization of Parks
Weeds, Pests, and Diseases
Memorial Tree & Bench Programs

The Town of High River offers a memorial tree and bench program ways to celebrate a milestone or special moment by creating a lasting legacy in one of our parks. Honour a loved one or celebrate graduations, anniversaries, births or significant moments in your personal or professional life that can be part of the community for generations. Choose a location where your memorial bench can be enjoyed by the community along the Town's Happy Trails or in one of the various parks and greenspaces.

Beginning January 1, 2022 the price to purchase a Memorial Bench is $1800.00.
---
We're here to help, contact us!
228 - 12 Ave SE High River, Alberta
parksandrec@highriver.ca
403-652-4042
Facebook
Maps
Subscribe to the Town Crier!
COVID-19 Information
Report a Concern
Sign Up for Parks and Rec Newsletter
Frequently Requested and Environmental Bylaws
Sign Up for Play Parks and Rec Day Camp Updates!