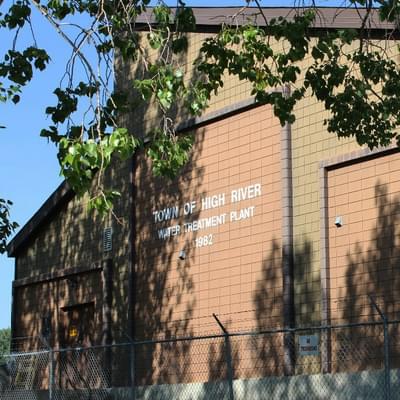 Wastewater Management
Keeping the Town's wastewater systems clean and running efficiently. Wastewater flows through 12 lift stations and 90 km of pipe to reach the Wastewater Treatment Plant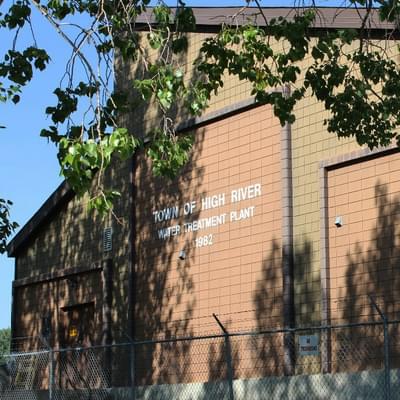 Wastewater flows through 12 neighbourhood lift stations and 90 kilometers of gravity and force mains until it reaches High River's main lift station.
From there, wastewater is pumped to the Wastewater Treatment Plant - a series of lagoons 15 kilometers away from town.
For more information, read our Sewers Use Bylaw.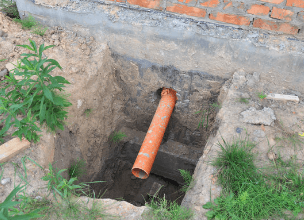 Sewer Backed Up? Call Public Works for Help!
7:00 - 3:30 Weekdays: 403-652-4657
24 Hour Emergency After Hours Line: 403-652-6353
Town crews will respond to assess the main sewer line in your area.
If the main lines are clear with no obstructions, you will be advised to call a plumber to assess sewer lines on your property.
For information about the cost of sewer lines back up cost recovery contact Public Works general administration line: 403-652-4657
For additional information on sewer backups, please visit "Sewer Backed Up? Here's What You Should Do".
To Flush? Or Not to Flush?
Misuse of our sewer system damages lift station pumps leading to costly and time-consuming repairs. Eventually, non-flushable items end up in the lagoon system and affect the water treatment process by adding unwanted volume to the lagoons. This results in significant and costly cleaning processes.
No one wants sewer backs ups! Remember the toilet is not for waste disposal. Flushing anything other than human waste and toilet paper will cause plugs in the sanitary system.
Flush the following:
Do not flush the following:
Wet Wipes/baby wipes
Rags
Diapers
Dental Floss
Gauze
Clothing
Feminine hygiene products (including plastic applicators)
Old prescription drugs (bring to pharmacy for safe disposal)
Toys
Grease from cooking
Prophylactics (condoms)
Capital Projects – Lift Station and Water Treatment Plant
View our Major Projects Map for more information on these capital projects.
Wastewater System
Collection
The Town's wastewater collection system is comprised of 12 sanitary lift stations and 90 kilometers of gravity and force mains. Waste water flows from each neighborhood into the lift station where it is then pumped to the Town's main lift station. From the main lift station the wastewater is then pumped to the Town's wastewater treatment plant.
Treatment
The Town's wastewater treatment plant is an aerated lagoon system. Aeration is the primary treatment method. Once the wastewater is treated it is pumped to the final discharge point at Frank Lake.
The Towns Wastewater system is operated by highly trained certified operators. All environmental regulations are strictly adhered to.
Contact Information
Call 403.652.4657 or e-mail operations@highriver.ca for:
Water & sewer service concerns
If you need a water meter or suspect a problem with your current meter
To report a suspected water leak or sewer disruption
---
We're here to help, contact us!
640 7 Street N.W. High River, Alberta
Public Works Office: 7:00 am - 4:00 pm, Monday to Friday
Recycling hours Monday & Friday, 10:00 AM - 5:00 PM, Tuesday to Thursday: 8:00 AM - 5:00 PM Saturday and Sunday: 8:00 AM - 5:00 PM (Closed on statutory holidays)
operations@highriver.ca
403-652-4657
Maps
Subscribe to the Town Crier!
COVID-19 Information
Frequently Requested Bylaws
Report a Concern