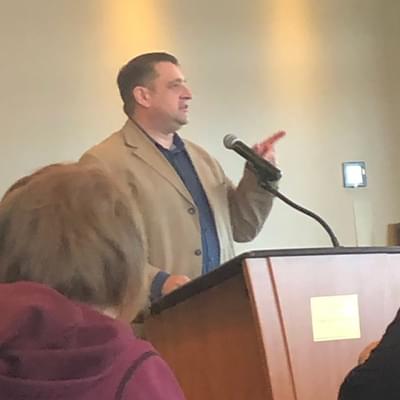 Senior Leadership Team
Meet the Senior Leadership Team that provides strategic guidance to drive the Town of High River forward.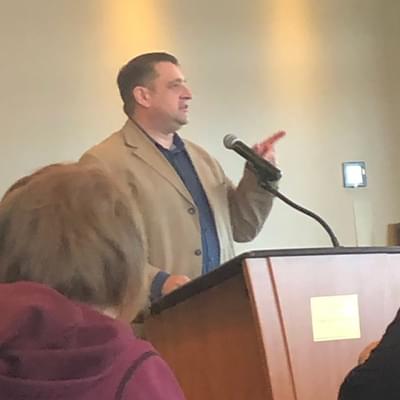 Chris Prosser, Chief Administrative Officer
The Chief Administrative Officer (CAO) provides leadership to the organization of approximately 200 employees and has the vital role of being the link between Council and Administration. The CAO also ensures that Council has the information they need to make sound policy decisions and supporting the achievement of Council's strategic direction. The CAO works with Council and Administration to facilitate the budget process as well as establish and monitor Council's Strategic Priorities.
Mr. Prosser has over 24 years of experience in municipal government as a CAO and Land Use Planner including 14 years as CAO for the District of Invermere in British Columbia. He holds a Bachelor of Arts in Geography with a focus on urban studies from the University of Calgary.
The CAO provides direction to the Planning and Development Services, Renewal (Flood protection and mitigation), Emergency Management and Protective Services and the High River Fire Department, Financial Services and Community Development. In addition, he works in collaboration with and receives advice and assistance from the members of the Senior Leadership Team members.

Nicole Chepil, Director of Corporate Services
Nicole is a Chartered Professional in Human Resources (CPHR) with 24 years of public sector experience, including 15 years in municipal government. Nicole started with the Town of High River in 2012 and transitioned to the Director of Corporate Services role in 2016.
The Director of Corporate Services provides leadership and strategic direction in the areas of Communications, Human Resources, Information Services, Legislative & Advisory Services and Community Support Services. Working alongside Council and the CAO, the Director guides the strategic and business planning responsibilities for the organization.
Reiley McKerracher, Director of Engineering, Parks and Recreation & Public Works
Reiley is a Professional Engineer registered with the Association of Professional Engineers and Geoscientists of Alberta (APEGA) with 19 years of civil engineering experience, 15 of which have been in municipal government. Reiley started with the Town of High River in 2009 and has a long history with the Town before that, having graduated from Senator Riley High School.
The Director of Engineering Services, Parks and Recreation & Public Works oversees Town functions including services from garbage collection to tap water, life cycle maintenance of roads, water-related infrastructure and Parks and Recreation programs, facilities and maintenance. In addition this position oversees Safety Codes, Utilities, Fleet and the Water Treatment Facility.
---
We're here to help, contact us!
309B Macleod Trail S.W., High River, Alberta
Monday to Friday 8:30am - 4:30pm (Closed on statutory holidays)
corporateservices@highriver.ca
403-652-2110
Maps
Subscribe to the Town Crier!
COVID-19 Information
Frequently Requested Bylaws
Report a Concern