May 8 is the Deadline for Property Assessment Complaints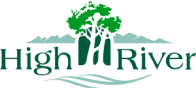 by Town of High River
03/05/2023
Community Municipal Assessments and Property Taxes
HIGH RIVER AB - Reminder! Monday May 8 is the deadline to submit a Property Assessment complaint. If you have any concerns or questions please contact an Assessor:
The Town's Assessment team is mandated by provincial legislation to fairly and equitably assess all property within the Town of High River that reflects market value, on an annual basis.

By sending property assessment notices in advance of the property tax notices, owners can review their assessments and raise any concerns they may have about their assessed value before taxes are calculated.
The 60-day period to review your property assessments ends Monday, May 8.
- 30 -

For more information:
Town of High River
403-652-2110