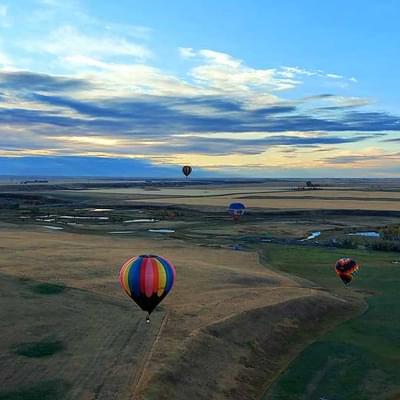 Heritage Inn International Balloon Festival
High River's Annual Balloon Festival returns to High River, Alberta September 22 - 26, 2021! Participants and spectators enjoy this international event that draws crowds from the region, and from around the World. Be sure to plan ahead!

Image credit P Marcoux HIIBF 2020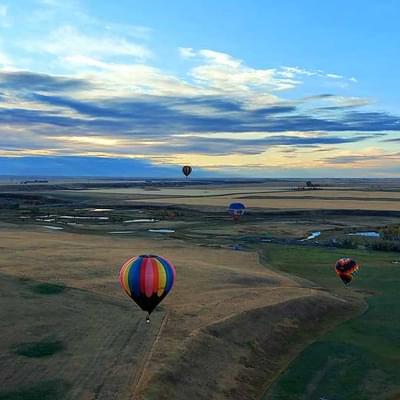 "We enjoyed this event, Very well organized, free to the public and a must see. A big thank you to everyone who makes this possible. Uplifting rewarding and morale boosting. The effort to make this to push through is very much appreciated especially during this pandemic. More power to you all the organizers and sponsors." Event spectator, 2020 (Facebook Review)


September 2021 Update:
The 2021 Balloon Festival takes place as usual, following Alberta Health Services (AHS) public health orders. Event organizers remind everyone that AHS public health protocols are mandatory while attending on site where facemasks and physical distancing are required. The full AHS Public Health Order can be reviewed here: https://open.alberta.ca/public...
Due to the Provincial Public Health Emergency, the Balloon Glow night will not take place this year. This event is still one not to miss! Enjoy the spectacular sights at this unique event this year.
More information!
What makes this event so special? Learn about it here!
This is a must-see, awe inspiring event! Watch these beautiful, and sometimes quirky, balloons rise into the air, propelled by hot air! As they float toward the horizon you realize the prairie sky really does go on forever!
Pilots from around the World compete in the Heritage Inn International Balloon Festival. However, the balloons don't actually "race" at all. A balloon race is actually a navigation contest – a competition to determine who can best navigate their balloon to one or more locations. The balloons may look beautiful, or even comical! But the races are serious business.
Learn more about hot air balloon competitions and what you will see.
This year, the event is scheduled for September 23-25. The pilots will compete daily starting on September 22. Be sure to plan ahead.
Check out Spectator Tips on the event website.
The Balloon Glow is a popular evening event where spectators can see the balloons unique designs as they are lit up to grace the night sky.
Be sure to visit the Event Facebook Page for updates and to see more spectacular photos, videos and rave reviews!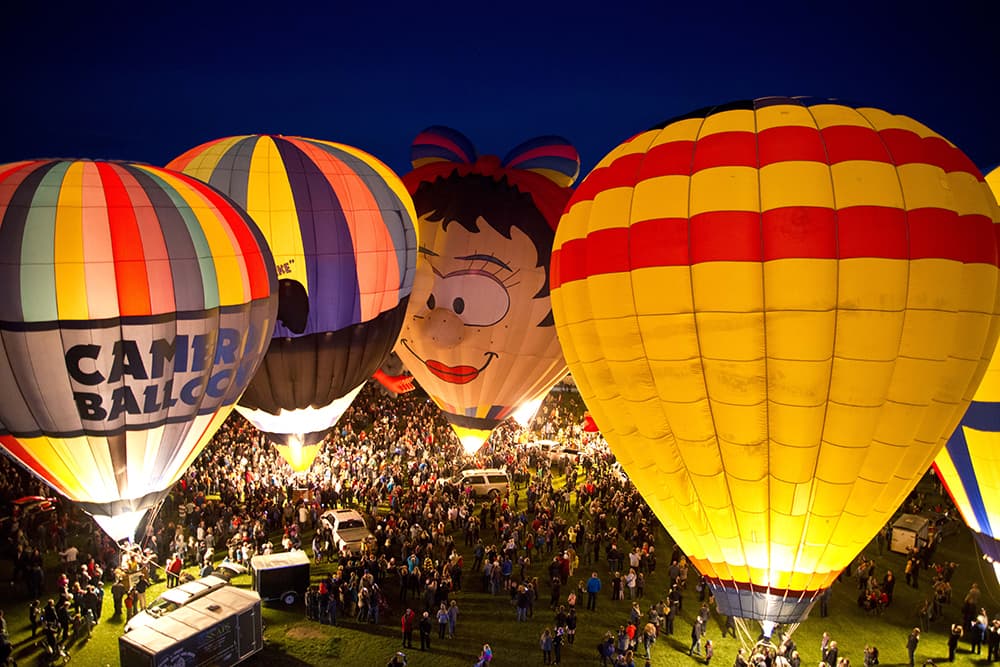 ---