Crews to Replace 9th Avenue SE Fire Hydrant on Tuesday, January 17, 2023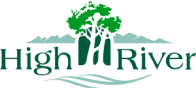 by Town of High River
16/01/2023
Community Maintenance Construction
Crews to Replace 9th Avenue Fire Hydrant on Tuesday, January 17, 2023
HIGH RIVER – A partial road closure will be in effect Tuesday, January 17, as crews replace a fire hydrant on 9th Avenue SE.
Work will begin after 9 a.m. to allow the Joe Clark school busses to continue their routes as normal. Bus routes will not be impacted at the end of the school day, and two-way traffic will be maintained throughout the day.
Further details on the hydrant replacement are below:
What: Fire hydrant replacement.
When: Tuesday, January 13, 2023. Work will begin at 9 a.m. and will continue until completion.
Where: 9th Avenue SE – near the Joe Clark staff parking lot.
Why: Hydrant leak was reported by residents.
Joe Clark School has been notified of the work, and students will be asked to always remain at a safe distance from the work.
If you notice any issues with fire hydrants around town, please get in touch with our Operations team at 403-652-4657, Monday to Friday between the hours of 7 a.m. and 4 p.m.
For after-hours emergencies, please get in touch with our Emergency Utility Number by calling 403-652-6353.
-30-
For more information:
Town of High River
403-652-2110