Exciting Activities Planned for 2022 Youth Day!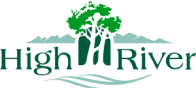 by Town of High River
10/11/2022
Community Sports & Fitness Parks & Recreation
Exciting Activities Planned for 2022 Youth Day!
HIGH RIVER – The Town of High River has a day full of events and activities planned for Friday, November 25 for the 2022 Youth Day. We hope everyone shares our excitement and that we will see you there!
Details for the 2022 Youth Day are below:
Date: Friday, November 25, 2022.
Time:

2 PM to 8 PM – All youth under the age of 18.
8 PM to 10 PM – Youth ages 12 to 17.

Where: Bob Snodgrass Recreation Complex.
What: Day of fun activities for youth of all ages.
Cost: FREE! Jumpstart and Food Bank donations will be accepted.
A list of 2022 Youth Day activities includes:
Drop-in multi-sport,
Skate with the JR B Flyers,
Cookie painting,
Yoga,
Youth aquafit,
Pickleball,
Underwater hockey,
Capture the flag – nerf edition,
Big screen movie & popcorn,
and much more.
Please note: Spaces for all 2022 Youth Day activities will have limited capacities and will be first come, first serve.
For more information on Youth Day, please call 403-652-4042 or visit our Facebook page @Town of High River Parks and Recreation.
- 30 –
For more information:
Town of High River
403-652-2110