Grassfire at George Lane Park on June 7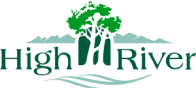 by Town of High River
08/06/2023
Community
HIGH RIVER – On the afternoon of Wednesday, June 7, 2023 a grassfire was reported in George Lane Park.
Crews from the High River Fire Department responded with four fire trucks and Okotoks Fire Department sent one truck to help fight the fire.
The fire was contained to the berm around the park, stretching from the Water Treatment Plant towards Spitzee House.
The berm was not damaged structurally in the fire and will continue to serve as a flood mitigation barrier. There was some grass and vegetation growing on the berm that did burn in the fire.
The cause of the fire continues to be under investigation.
- 30 –
For more information:
Town of High River
403-652-2110