Heartland Filming in Town July 29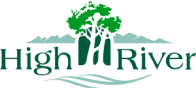 by Town of High River
27/07/2022
Community
HIGH RIVER – Filming will be taking place in the Town of High River on Friday, July 29. The filming will have an intermittent impact on traffic and pedestrians in downtown
High River on 3rd Avenue with filming starting at 9 a.m.
Residents can expect to encounter intermittent pedestrian controls on 3rd Avenue during filming. No business will be closed during filming. Affected businesses and residents have been notified in writing.
Follow the Town of High River on Facebook, Instagram and twitter to view a map of the closures and updates on the filming day.
We are proud that High River is a film-friendly community. Thank you for your patience and please drive carefully around film crews, obeying all traffic direction.
-30-
For more information:
Town of High River
403-652-2110