Fire Department Responds to Ice Emergency Saturday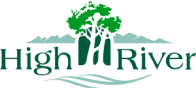 by Town of High River
22/11/2021

HIGH RIVER - At 1:30 pm on November 20 the High River Fire Department used ice rescue equipment to enter the water at Emerson Lake, following a report that someone had fallen through the ice. Crews arrived at the scene within four minutes of the call at which time witnesses helped firefighters determine the person's last known location.
Alberta Health Services EMS transported this individual to the High River Hospital in critical, life-threatening condition. We are very sorry to hear they passed away in hospital and their family has been notified. Thanks to the witnesses who placed the emergency call for assistance.
Please use caution on all ice surfaces, especially at this time of year.
- 30 -
Media contact:

Cody Zebedee, Fire Chief
High River Fire Department