Town of High River Observes Truth and Reconciliation Day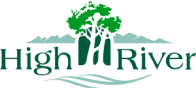 by Town of High River
27/09/2021
Community Council
Town of High River Observes Truth and Reconciliation Day
The Town encourages everyone to pause and reflect on this important day
HIGH RIVER - The Town of High River joins communities across Canada to recognize the National Day for Truth and Reconciliation through official recognition of the occasion in the coming week and with a new staff education program planned to begin this fall focusing on the meaning and importance of this day.
At their September 27 regular meeting all members of Council will wear "Every Child Matters" orange shirts, sharing this important message, and to demonstrate High River's solidarity with Indigenous people and the rest of Canada as we all reflect on recent tragic discoveries related to former residential schools.
"We are in regular communications with Indigenous leaders in this area," notes Mayor Craig Snodgrass. "We share a love of this beautiful land we share and have a strong desire to take appropriate steps to show respect for this National Day for Truth and Reconciliation. It is important that we work together and to understand our past and move into the future working together."

All front line workers and Customer Service representatives with the Town will wear the same shirts on September 30. On this day, flags will fly at half-mast and an orange flag will fly along with other flags in front of Town Hall. High River employees will work on September 30 and Town operations and services will be open for business. We encourage our employees and all residents of High River to pause and reflect on the importance and meaning of this day.
This fall, the Town is planning its first-ever, mandatory educational program for employees. Through a series of online and small group sessions employees will be encouraged to learn about the need for Truth and Reconciliation and its meaning for our workplace and in our community. The program will include webinars, guided discussions, resources and information about the history of Indigenous people in this area and throughout Canada.
"The day honours the lost children and Survivors of residential schools, their families and communities. Public commemoration of the tragic and painful history and ongoing impacts of residential schools is a vital component of the reconciliation process." For more information please visit the Government of Canada website.
- 30 -
Media Contact:
Craig Snodgrass
Mayor – Town of High River
www.highriver.ca
csnodgrass@highriver.ca
Ph: 403.652.2110
"Making A Positive Difference Now and For Generations To Come"
Media are invited to contact communications@highriver.ca for assistance with inquiries.