2 Ave SE – Sanitary Clean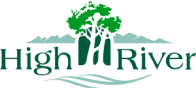 by Town of High River
12/10/2021
Construction
2 Ave SE – Sanitary Clean
HIGH RIVER – A sanitary repair will occur on 2 Ave SE between Centre Street and 1 Street SE.
The road will be closed to local traffic only from 8 am to 8 pm on Wednesday, October 13.
Work is expected to be done in one day but may extend to Thursday, October 14.
For more information, please contact Operations at 403-652-4657 or email operation@highriver.ca.
-30-