2023 Winter Community Guide Registration Opens December 5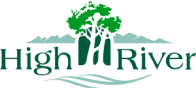 by Town of High River
10/11/2022
Community Parks & Recreation
Town of High River Launches 2023 Winter Community Guide – Registration Opens December 5.
HIGH RIVER – The Town of High River is excited to announce the launch of our 2023 Winter Community Guide. Program registration will open on December 5 at 12 p.m.
The 2023 Winter Community Guide highlights programs and events for all ages, from facility rentals and registration to admissions and aquatics programs.
To register for programs, please see below:
Register online using Home | ActiveNet - Online Recreation Activities (activecommunities.com)
Register by phone at 403-652-4042
Register in person by visiting our Customer Service Representatives at the Bob Snodgrass Recreation Complex
The Bob Snodgrass Recreation Centre, Customer Service Desk is open Monday to Sunday from 6:00 a.m. - 10:00 p.m.
For more information on the 2023 Winter Community guide or to view pricing and admission rates, please visit highriver.ca/community-guide.
-30-
For more information:
Town of High River
403-652-2110