2024 Budget Discussions Begin This Month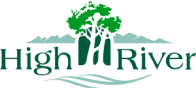 by Town of High River
03/11/2023
Community Council 2024 Budget
HIGH RIVER - The Town's 2024 Budget preparations are underway. Kicking things off this month, residents are invited to attend a special Coffee with Council on Monday November 6 with the theme "Let's Talk Budget." Everyone is invited to drop by to share ideas and ask questions about the budget, as well as on any Town-related topic.
Coffee With Council: Let's Talk Budget
Monday, November 6, 2023
10:00 a.m. - 11:30 a.m.
Bob Snodgrass Recreation Complex Lobby
Council's First Special Budget Meeting - watch for more details shortly:
Committee of the Whole Special Budget Meeting
November 20, 2023
10:00 a.m. - 2:00 p.m.
Room LO4, Lower Town Hall
The countdown is on! Future 2024 Special Budget Meeting information and key dates will be shared on the Town's website and official social media channels.

The next regular meeting of Council takes place on Tuesday, November 27. The agenda can be viewed here 3 days before the council meeting.

For more information:
Town of High River
403-652-2110