Update to Council Meeting Budget Discussions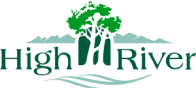 by Town of High River
22/11/2023
Community Council 2024 Budget
November 23, 2023: UPDATE
HIGH RIVER - There will NOT be a Council budget discussion on November 27.
Please stay tuned for the next Budget Discussion meeting information on the website and our Town official social media channels.
There will be a Committee of the Whole meeting at 1 p.m. and the Regular meeting of Council will follow at 3:00 p.m. The agendas can be viewed here.
You can subscribe to receive 2024 Budget News straight to your inbox. Visit highriver.ca/news to choose the information you'd like to receive.
The November 20 meeting in the original post below occurred as planned.
November 17, 2023


HIGH RIVER - High River Town Council holds its first 2024 Budget discussion at a Special Committee of the Whole Meeting on November 20. Residents are welcome to attend to listen to the discussion.
Special Committee of the Whole Meeting - November 20, 2023:
Focus on the 2024 Municipal Budget
10:00 a.m. to 2:00 p.m.
Room L04, Lower level, Town Hall
Residents are welcome to attend, to listen
The Countdown is On!

This year, Council and Town Administration are setting meeting dates to occur earlier, with the goal of implementing the 2024 Municipal Budget early in the new year.

- 30 -

For more information:
Town of High River
403-652-2110