24th Street and 4th Avenue SE Top Lift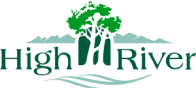 by Town of High River
16/08/2021
Construction
24th Street and 4th Avenue SE Top Lift
HIGH RIVER – Beginning Saturday, August 21, construction crews will begin work on the slip ramp connecting Highway 2 to High River.
The ramp connecting Highway 2 to 24th Street will be closed until Wednesday, August 25 to receive a top lift. To enter High River, drivers will need to use the next exit into town coming in at 12th Ave.
Drivers are asked to please follow all construction signs and be aware of construction crews on Highway 2.
The Town of High River will continue to provide updates and detours as the project comes to an end.
-30-
For more information please contact:
Town of High River
403-652-2110