ATCO Sponsoring Foothills Emergency Services Program Until 2025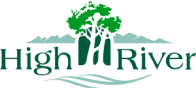 by Town of High River
10/05/2023
Community
ATCO Sponsoring Foothills Emergency Services Program Until 2025
HIGH RIVER – The High River Fire Department, with support from the Town of High River, has engaged with Foothills and Christ the Redeemer School Divisions to provide the Foothills Emergency Service Program (FESP). This program allows youth to learn essential skills and gain experience in various industries. In 2023, ATCO graciously stepped forward to sponsor the FESP.
The ATCO sponsorship comes with a donation of $7,000 per year until the end of 2025. Funding will include a $6,000 program sponsorship and a $1,000 scholarship available to cadets.
The FESP is in its second year of operation and allows students to:
Earn school credit.
Receive CPR and First Aid training and certification.
Learn about health and safety in the workspace, mental health safety and tools to cope with mental stressors.
Learn skills and have an opportunity to write the provincial fire exam to earn the entry-level firefighting certification.
Volunteer and give back to the community through participation in Town events,
Build self-confidence and leadership skills.
Through the FESP, students are exposed to several emergency services branches. Students learn about our regional 9-1-1 center and understand the first point of contact for resident emergencies. Special presentations from AHS and EMS workers will also help students better understand our healthcare system.
Along with emergency services, students will also receive culinary training and experience. During lunch breaks, various volunteer chefs will teach students basic culinary skills.
The Foothills Fire Cadet program allows youth to learn about fire response and gives them essential skills to carry with them into their chosen career paths.
The Town appreciates the support given by ATCO. We look forward to working with their team to provide essential training to our youth.
Support from external companies plays an integral role in the success of the Cadet project. If your company wants to get involved with the High River Cadets, please get in touch with Fire Captain Dave Roe at droe@highriver.ca.
For more on the Foothills Emergency Services Program, please visit www.fesprogram.ca
For more about ATCO programs, please visit atco.com/en-ca/our-commitment/community-investment/safety-programs.html.
-30-
For more information, please contact:
Town of High River
403-652-2110