Crews respond to garage fire on June 8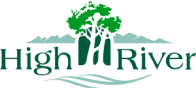 by Town of High River
08/06/2023
Community
HIGH RIVER – On the evening of Wednesday, June 8, 2023 at 1745 hours the High River Fire Department was dispatched to the 900 block of 9 Street SE due to the report of a garage fire.
On arrival, a detached garage was found to be on fire. Crews were able to bring the fire under control quickly and limit the damage caused to other nearby buildings.
No injuries were reported.
The fire investigation has concluded that the cause is accidental. No further information will be released.
- 30 –
For more information:
Town of High River
403-652-2110