Crews to Complete Final Paving of 12th Avenue Week of August 15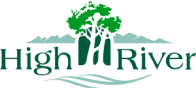 by Town of High River
03/08/2022
Construction
Crews to Complete Final Paving of 12th Avenue During Week of August 15
HIGH RIVER – Construction crews are set to complete the final paving of 12 Ave from 72 Street East to 1 Street Southwest during the week of August 15.
During paving, 12 Ave will be closed to through traffic, and detour routes will be in effect and posted.
Access to the Baker Creek Development will be as follows:
Baker Creek will have access as usual while work is underway on the section of the road west of the Baker Creek entrance.
Baker Creek traffic will be directed west to 72nd Street E, 562 Ave, or 88th Street East while work is underway east of the Baker Creek entrance.
The tentative schedule for paving is as follows:
Monday, August 15: Raising manholes and valves
Tuesday, August 16 – Thursday, August 18: Paving of 12 Ave
Friday, August 19: Line painting
Residents are asked to obey all traffic signs and flaggers during the completion of this project.
For construction updates and road closures, stay tuned to our social media accounts or check highriver.ca/construction-corner.
-30-
For more information, please contact:
Town of High River
403-652-2110