Dog Owners are Reminded to Renew Their Annual Dog Licenses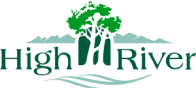 by Town of High River
16/12/2022
Community
PUBLIC SERVICE ANNOUNCEMENT
Dog Owners are Reminded to Renew their Annual Dog Licenses
HIGH RIVER – Dog owners are reminded that it's that time of year to renew their annual dog licenses. Your dog license renewals are due January 31, 2023. Dog licenses must be renewed annually.
You can renew your license online or at Town Hall. To renew online, log in to your eServices account by going to highriver.ca/citizen-self-service. If this is your pet's first dog license, please visit Town Hall to file a dog license application in person.
The Town of High River's 2019 Animal Bylaw highlights the resident requirements for owning a dog in High River:
An owner of a dog must obtain a licence for the dog on the first day the municipal office is open:
After becoming the owner of the dog, or
Once the dog is three months old.
Dog Licenses must be obtained yearly.
Service dogs must be licensed in accordance with this bylaw. However, licensing fees for service dogs shall be waived.
Pet licenses are also required for residents to own bees and chickens within the Town of High River. The Animal Bylaw can be reviewed on the Town's website - scroll down to Residential Bylaws.
For more information on dog licences, contact one of our friendly Customer Service Representatives at Town Hall by calling 403-652-2110. If you require assistance to renew or purchase a licence or have any other questions about the Animal Bylaw, our Customer Service team can help.
- 30 –
For more information:
Town of High River
403-652-2110