Facility and Operational Closures for May Long Weekend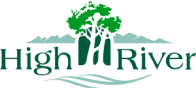 by Town of High River
18/05/2022
Community
Facility and Operational Closures for May Long Weekend
HIGH RIVER – Town of High River facilities will be closed for Victoria Day on Monday, May 23.
These closures will include the Town Office, Family and Community Support Services, Family Centre, Operations, Bylaw/Municipal Enforcement, Recycling Centre, and the Bob Snodgrass Recreation Complex.
Essential Services such as the Fire Department and RCMP will remain open.
There will be no changes to garbage collection for the May Long Weekend.
The Recycling Centre will be closed on Monday, May 23. It will open for regular hours on Tuesday, May 24. Further information can be found at highriver.ca/recycling.
The following services are available for High River residents during the holiday (24/7):
Distress Centre (24-hour Crisis Line): 403-266-4357
AHS Mental Health Help Line: 1-877-303-2642 (Toll free)
Emergency Services: 9-1-1
Watch for the most current updates about facility closures, recycling, and garbage collection services on our social media channels and highriver.ca.
-30-
For more information:
Town of High River
403-652-2110