Fall Clean Up – Resident Waste Collection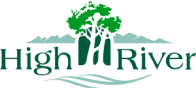 by Town of High River
07/10/2021
Community
Fall Clean Up – Resident Waste Collection
HIGH RIVER – Yardwork season is upon us, and the Town of High River wants to ensure all residents are disposing of yard waste correctly.
Residents are encouraged to take all their grass, leaves and branches to the yard waste drop off center for disposal.
The High River residential yard waste drop off center is located at Operations Services at 640 7 Street N.W.
The drop off center is open from 8:00 a.m. – 5:00 p.m. Monday through Sunday and will accept the following yard waste materials.
Grass
Leaves
Branches and Twigs
Christmas Trees
Pumpkins
Residents are asked to please follow all signage within then drop off center to help maintain proper waste disposal.
Please note the Drop-off and Recycling Centre are closed on Monday October 11, Thanksgiving Day.
For more information on recycling and yard waste please visit bit.ly/3DmIInI or call operations at 403-652-4657.
-30-
For more information please contact:
Town of High River
403-652-2110